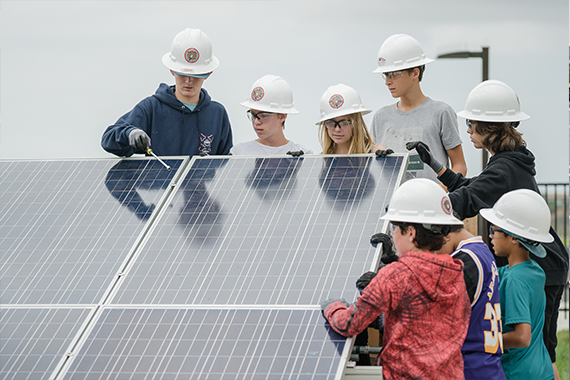 Community
Electrical Training Institute
$1,000 to the Electrical Training Institute, $500 to you!
This is a win / win!
As a proud supporter and partner of Electrical Training Institute – IBEW 569, when you purchase a Solar or a Solar + Battery System, you will receive a $500 Visa Reward Card and Baker will donate $1,000.
The Electrical Training Institute provides a qualified, highly-skilled work force for the unionized electrical and sound telecommunication industries for San Diego and Imperial Counties of California.
Contact our team now
We're on hand to chat through your needs, suggest solutions and provide quotes.
*Offer available for participants who sign contract between July 25, 2019 to December 31, 2022. Must be a resident of San Diego County. Participant must mention this offer supporting Baker Alliance Program – Electrical Training Institute-IBEW 569 before contract signing. This offer cannot be combined with any other offer. $500 in Visa® Reward Cards will be mailed to the homeowner and $1000 will be sent to the Electrical Training Institute-IBEW 569. Both payments will be made within 30 days of final payment. Some restrictions may apply.