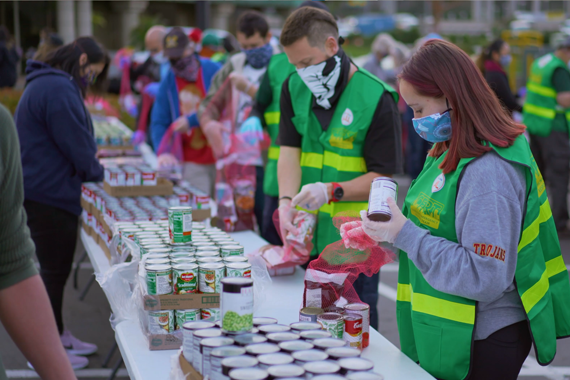 Community
Jacobs & Cushman San Diego Food Bank
$1,000 to the Jacobs & Cushman San Diego Food Bank, $500 to you!
Join us in the fight to end hunger
Baker has installed a culture of giving back and spearheading philanthropic initiatives by connecting with local organizations and businesses. As a proud partner of the San Diego Food Bank's mission, when you purchase a Solar or Home Battery system, you will receive a $500 Digital Gift Card and Baker will donate $1,000 in support of the Food Bank's many programs.
Building on our award-winning Solar business, Baker offers Home Batteries, Heating and Air systems and Smart Home solutions. Apart from giving homeowners the ability to generate their own renewable energy, we provide products and services to manage and use that power to create an affordable, comfortable and convenient environment lifestyle for you and your family.
Contact our team now
We're on hand to chat through your needs, suggest solutions and provide quotes.
*Offer available for participants who sign contract between January 1, 2022 to December 31, 2022. Must be a resident of San Diego County. Participant must mention this offer supporting Baker Alliance Program – The San Diego Food Bank before contract signing. This offer cannot be combined with any other offer. A $500 Digital Gift Card link will be emailed to the homeowner and $1000 will be sent to The San Diego Food Bank. Both payments will be made within 30 days of final payment. Some restrictions may apply. Subject to change without notice.