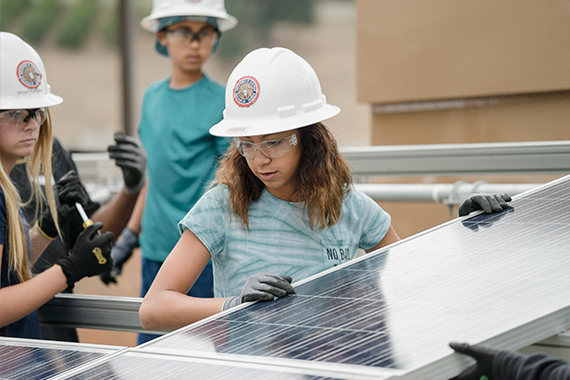 Community
The Classical Academies
$1,000 to The Classical Academies, $500 to you!
This is a win / win!
As a proud supporter and partner of The Classical Academies, when you purchase a Solar or a Solar + Battery System, you will receive a $500 Digital Gift Card and Baker will donate $1,000.
The North County Education Foundation chose Baker Electric Home Energy as a partner because they offer excellent products, competitive pricing, timely communications, and wonderful customer service. Their support for all levels of schools is recognized by industry leaders, families and students.
The North County Education Foundation (NCEF) is dedicated to promoting and supporting students who attend The Classical Academies. The Foundation is committed to supporting these award-winning California public charter schools through passionately seeking grants and funding from private individuals, businesses, foundations, and philanthropic organizations with the goal of providing an excellent education for every student.
Baker Electric Home Energy's donation of $1,000 will support STEM, Arts, and Extracurricular programs at The Classical Academies including:
Annual Super STEM Saturday Festival
Musical Theater Programs
All Schools Art Show
Science & robotics equipment
Band instruments
Launch of a new competitive sailing program
Contact our team now
We're on hand to chat through your needs, suggest solutions and provide quotes.
*Offer available for participants who sign contract between August 8, 2018 to December 31, 2022. Must be a resident of San Diego County. Participant must mention this offer supporting Baker Alliance Program – The Classical Academies before contract signing. This offer cannot be combined with any other offer. A $500 Digital Gift Card link will be emailed to the homeowner and $1000 will be sent to The North County Education Foundation. Both payments will be made within 30 days of final payment. Some restrictions may apply.