Sharing Good News SunPower Names Our Company As San Diegos First Elite Dealer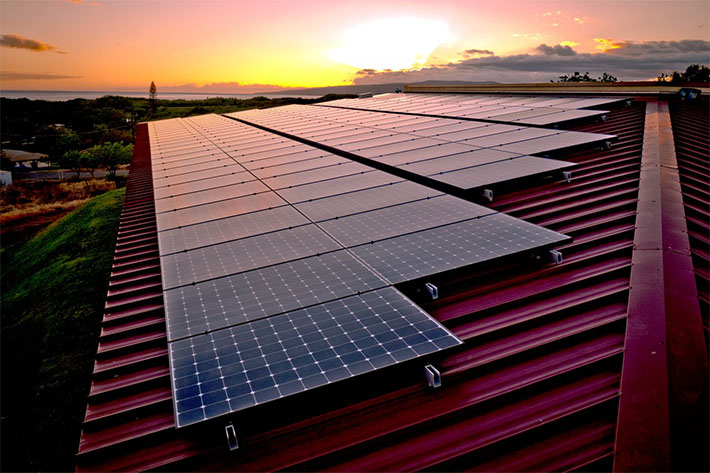 Exciting news to share — our company has been accredited as a SunPower Elite Dealer by Silicon Valley-based SunPower Corp., a manufacturer of high-efficiency solar cells, solar panels, and solar systems!
To earn the Elite Dealer title, a SunPower Dealer must achieve a 90 percent or greater customer satisfaction score on past installations and successfully complete two advanced certification courses in topics such as the installation and design of SunPower products. Our team at Baker Electric Solar has demonstrated its dedication to customer service with fast turnaround on customer inquiries, customer satisfaction tracking, and a post-installation site inspection program.
As a SunPower Elite Dealer, we are now authorized to offer residential customers SunPower's exclusive solar lease program, which expands financing options to homeowners interested in high-efficiency SunPower solar power systems offering the most efficient solar technology available today.
Some examples of BES / SunPower projects include:
The Marine Air Ground Task Force Training Command / Marine Corps Air Ground Combat Center in Twentynine Palms, Calif.  This large commercial project consisting of four solar canopies featuring 4,680 SunPower® E19/318 Solar Panels now generates on-site solar electric power, reducing energy costs for the customer and providing premium shading to two parking areas, a park and outdoor amphitheater.
San Diego-based nonprofit Father Joe's Village Place solar project was a 53.4 kW high efficiency SunPower roof-mount solar panel system with annual production estimated at more than 70,000 kW hours – delivering up to 50 percent more energy than conventional solar panels.
Hundreds of custom-designed residential solar installations, as well as an 85.7 kW SunPower solar installation on the Baker Electric, Inc. company headquarters in Escondido, Calif., the largest solar installation on a solar company in San Diego County.
"SunPower Elite Dealers are selected for their commitment to providing customers with outstanding service in delivering the most efficient and reliable solar technology available today," said SunPower President Jim Pape. "We are very pleased to welcome Baker Electric Solar as a member of our Elite Dealer network. Together, SunPower and SunPower Elite Dealers are raising the bar in the solar industry with unparalleled, high-quality products and services."
"By partnering with SunPower, an innovative and progressive company, as a SunPower Elite Dealer, we know together we are stronger," said Baker Electric Solar President Ted Baker. "SunPower was our first choice when we began providing solar systems over four years ago. Working side-by-side with SunPower to install energy saving solutions while educating the community about their solar options has been to our mutual benefit."
For more information on SunPower's exclusive lease program, check in with us at BakerHomeEnergy.com.
Go Solar – Save Some Green
Interested in learning more about the benefits of solar power? Give us a call at (877) 543-8765. Installing a solar panel system allows you to generate your own electricity, so you don't have to rely on your local utility and you can let go of some of your monthly bill anxieties. Not only is solar better for the environment than traditional energy sources, it can also save you some major green if you're spending $120+ on your electric bill.