Baker Electric Inc. Announces 400th EV Charging Station Installation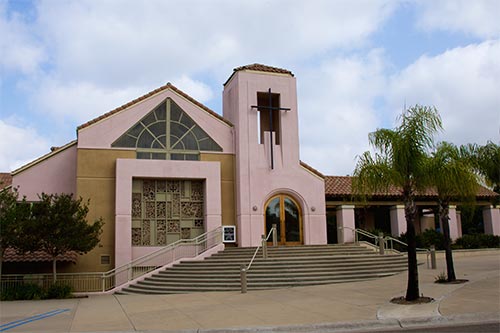 Baker Electric Inc. proudly crossed the 400th installation mark for residential Electric Vehicle (EV) chargers this summer. As demand for more energy efficient technologies for greener lifestyles has risen, Baker Electric has expanded its services to include residential retrofits of EV Chargers and solar power in San Diego as well as energy planning and retrofits for both homes and businesses. Installations for new electric vehicle homeowners have taken place across the county and the home charging stations are complimented by 143 publicly available solar powered energy commercial Blink Level 2 chargers. This is a milestone achievement for BEI and Baker Electric Solar (BES).
Baker Electric Inc., a long-time Escondido business, installed its first Blink® Level 2 (240 volt – AC input) residential charging station in December of 2010. It has completed 417 residential installations to date in the greater San Diego area.
BEI President Ted Baker commented on the importance of electric vehicle charging installations and this milestone for the company. "With our EV charging station installations, Baker Electric Inc. is continuing to diversify into green technologies to meet the energy needs of Southern California. The EV Project recognizes our state's commitment to support consumers with cleaner vehicles. And it's especially encouraging to see homeowners in San Diego county who understand the value in 'going green' for both their home and their car."
The residential electric vehicle smart-chargers are efficient, safe, and affordable. The weatherproof wall-mount charger is appropriate for both single and multi-family residences. Baker Electric works with customers to customize configuration of the 2-piece design wall-mount charger to best fit their space for easy day-to-day use. Nissan Leaf owners have access to a variety of innovative and easy-to-use mobile phone apps to help them schedule charges during off-peak utility hours, check charges remotely, and keep track of energy used and money saved.
Baker Electric's electric vehicle customers can explore the option of a photovoltaic (PV) system for electricity savings at home and to offset the energy demand for the Nissan Leaf or other EV. This combines the benefits and savings of solar power in San Diego with those of EV energy efficiency. For example, Escondido homeowners Michael and Rita Sabo had Baker install both an EV charger and a 1.4 kW SunPower rooftop solar system.
"I like the feeling of being independent," said Michael Sabo. "I'm actually generating the fuel to power my car from my own rooftop solar system… A rooftop solar system produces no pollution. You can't get any cleaner than that. The Baker Electric Solar installers are uber professional."
A Nissan Market Intelligence Report that surveyed customer service for Southern California electric vehicle residential charger installations named Baker Electric Inc. a Best Performing Contractor, adding another accolade for the Nissan Leaf / ECOtality certified Blink Network installer.
For more information on Baker Electric, Inc., call (760) 745-2001, and for more information on Baker Electric Solar and solar power in San Diego, call (760) 543-8765 or visit BakerHomeEnergy.com. Get a free quote with us today to see how much going solar could save you!