New PACE Program Makes Financing Commercial Solar Energy Possible for Thousands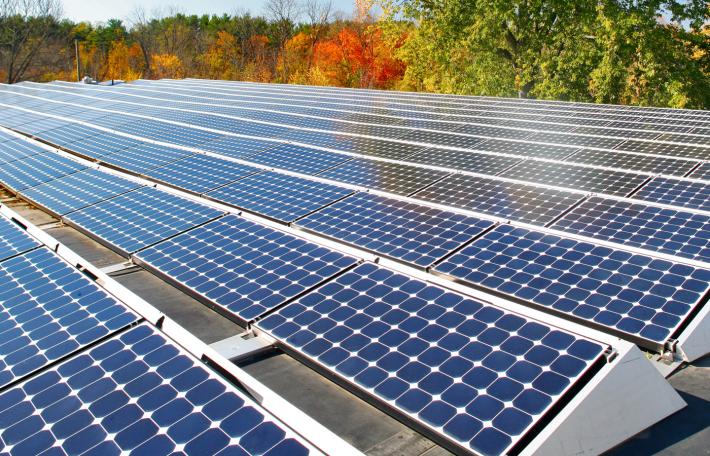 Counties and cities across California launched the country's largest PACE (Property Assessed Clean Energy) program on September 20, bringing renewable commercial solar energy into reach for thousands of property owners. The environmental and financial benefits of solar energy are well known, but installation costs have been a significant hurdle for many interested businesses. The PACE program makes San Diego commercial solar power more affordable by increasing access to low-cost financing options for qualified property owners.
California lawmakers pushed this newest PACE program in an effort to reduce commercial energy and water consumption statewide. It makes it easier for property owners to raise capital through the municipal bond market, and offers them an amortization schedule of up to 20 years, fixed-rate financing, and in many cases 100% financing. This capital can be used to cover commercial solar, fuel cells, lighting, window, and roof upgrades, and anything else that contributes to clean energy, energy efficiency and water conservation.
Payments on this financing loan are made based on an assessment added to the tax for that property. This confers a number of benefits to local governments, and more importantly, to property owners. Making payments on the debt won't require diversions from the capital budget, as the energy savings from commercial solar installation should be more than enough to cover the payments if the solar energy system is designed correctly.
This makes it possible to start generating a positive ROI immediately. It also allows property owners to install solar power without the fear that it will prevent them from selling the property in the future. The financial obligation stays with the property in question, through its taxes.
In other words, with this new PACE program, many property owners should find the cost and risk of investing in solar energy far more reasonable. Eliminating this primary barrier to commercial energy efficiency gives businesses an unprecedented opportunity to reduce their operating costs and their carbon footprint at the same time.
This change couldn't have come at a more opportune time for California commercial property owners. The average cost of electricity in cents per kWh paid by small, medium, and large commercial customers to SDG&E increased by over 33% between 2000 and 2011 according to the California Public Utilities Commission. For just small businesses, the increase over the same period was over 50%. And the rate of increase shows no signs of slowing this year.
At the same time, pressures are mounting to find cleaner energy, both to protect the environment and to appeal to customers' changing priorities. Solar energy is already more affordable than any other option available, and with the potential tax benefits and obvious PR value of solar, PACE financing incentives make investing in a commercial solar upgrade for your properties very attractive.
If you're interested in learning more about PACE and commercial solar in San Diego, visit our website at BakerHomeEnergy.com.  Our experts have years of experience outfitting commercial properties of all sizes with the right solar electric systems and they are ready to help you understand your financing options, too!