Solar Energy Panels Are for Pragmatists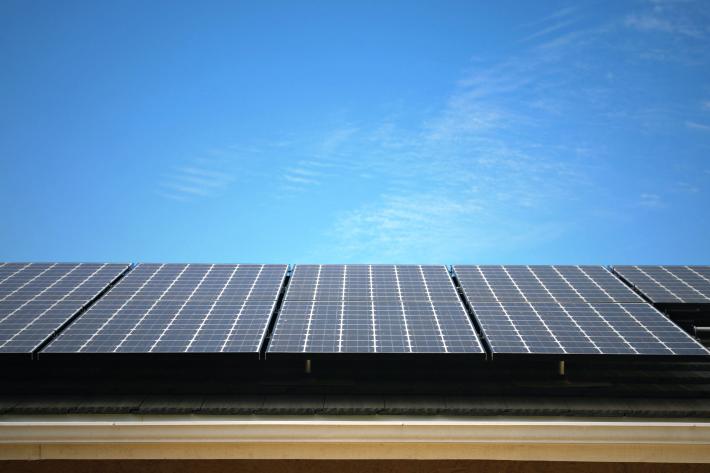 Going Green is clearly popular right now, but many common homeowners want to know if it actually makes financial sense. Few people can afford to invest in progressive technology that won't pay for itself, especially in our continued atmosphere of economic uncertainty. When a person takes the time to investigate solar energy panels for their home, they will discover that installing solar powered electricity is "green" in one especially important way – it eliminates your electricity bill!
In Southern California, we are tied to our utility provider, dependent on them to supply the electricity that we need to maintain the modern conveniences that make our homes comfortable. You know the feeling you get when you look at your electricity bill at the end of a hot summer month, and know how powerless you are in the face of fluctuating energy costs charged by utility companies. With the right planning, a solar panel installation can provide complete energy independence for a home, generate savings immediately, and leave the owners living the dream of investment-free renewable energy.
For the sake of thoroughness, it's worth thinking about the future of utility bills with San Diego Gas & Electric (SDG&E). Electricity prices have increased an average of 6-7% per year over the last 30 years. Data suggests this rate of increases will get worse in the near future. At this rate, the price of electricity consumption for the average San Diego home will triple in the next 20 years. The big power users in the area that fall into SDG&E's top consumption tier often include larger homes that run their air conditioners during the summer, and they have it even worse. They have seen price increases in the past as high as 22% for the top tier rates.
On the other hand, electricity prices with solar electricity panels will decrease over time. There are 2 options available for homeowners who want to take advantage of the benefits of solar power for their residence.
Traditional Purchase: After an initial installation cost, electricity is free. If you decided to install with a traditional purchase, many BES customers see payback periods of 7-8 years, some as low as 5-6 years.  Generating free electricity for the remaining 20+ years that their solar system is in operation is pure positive return on investment. That's profit! And the funds required to pay for that installation are just borrowed from future cash that would be going nowhere, paying ever-climbing utility bills.
Solar Financing via a Low Monthly Payment Lease: This option can help you install solar for $0 Down and will allow you to make a monthly payment for the solar energy that is less than your current electric bill. That means savings from month 1! There are lease options where this monthly payment will never go up. So you pay less now without any out-of-pocket expense by making solar energy instead of buying it from the utility company, and then you remove the risk of paying more each year when the utility company raises their rates. Leasing is a great option for homeowners who want to save but don't have the resources to pay for the full installation.
Finally, state and federal incentives for solar are also very good at the moment. But they are continuing to decline. The California state rebate program is set-up on a step program. As more solar is installed, the rebate declines. So the system has a finite lifespan that will be ending soon.
If you are interested in learning more about becoming more "green" by installing solar energy panels or have any questions, please contact Baker Electric Solar today to schedule a free energy analysis and solar evaluation. 1-877-5-GET-SOLAR (887-543-8765) or visit BakerHomeEnergy.com.