Ease of Financing Sets Commercial Property Owners on Green Track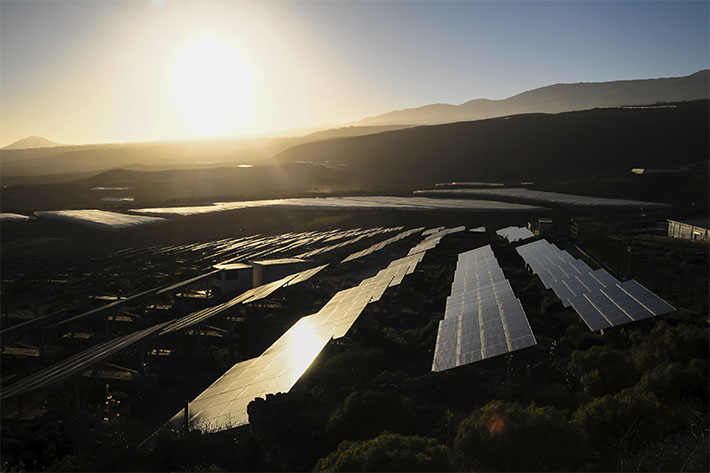 Residential home solar power has become increasingly more prevalent in recent years due to increased public awareness, tax benefits and financing advantages. Given the high cost of conventional energy, reducing consumption and containing costs is every commercial property owner's dream as well. To that end, there is a new program called Property Assessed Clean Energy, or PACE, specifically designed to benefit commercial property owners. The PACE program provides significant financing advantages for which many upgrades, including solar, qualify. Baker Electric's Go Solar San Diego efforts can set you on the right track to "Go Green," and quickly, with PACE's easy-to-apply-and-qualify-for program.
Just How Easy Is It To Go Solar San Diego?
If you are a commercial property owner, you are automatically prequalified for the PACE program because financing is based on your property's value. In addition, there are no minimum credit scores required, no income hurdles and no personal guarantees required. Further, payments are conveniently made as a special assessment through your property taxes. This program is the perfect way to cut costs and to mitigate your company's carbon footprint.
What Are PACE's Advantages?
The advantages to Go Solar San Diego are compelling. Below is a list of primary benefits the PACE program offers:
Long Term Financing allows up to 20-year amortization for a solar upgrade. This can result in your energy savings exceeding your payment, resulting in a positive cash flow from the outset.
No Capital Outlay being required allows you to use capital in other areas of your business.
A Simple Qualification Process to Go Solar San Diego through PACE facilitates a quick start-up on savings.
The Lien Transfer Upon Sale advantage requires the new purchaser to assume any remaining financial responsibility when the property is sold. Ultimately, you only pay for the benefit you have used.
Depreciation Tax Benefits allow certain improvements, like solar, to qualify for accelerated depreciation.
Investment Tax Credits apply to solar installations (up to 30%) on commercial property.
How Do I Finance Through PACE?
Minimum/Maximum Financing: Minimum financing is set at $50,000. Maximum financing is based on your property value and will be determined by the lender. On average, interest rates are determined by the capital outlay provided by an individual lender, with the typical range being 7% to 7.75%.
Authorized Improvements: Financed upgrades must provide energy and/or water savings through permanent attachments to your property.
Project Lender: As a property owner, you will work with your selected lender. Baker Electric aids in matching the right lender for your property.
Rebates & Incentives: Baker Electric will also aid in identifying and obtaining state and federal incentives for which your property may qualify.
How Do I Start Going Solar San Diego Through PACE?
In conjunction with our vendor partners, Baker Electric Solar guides commercial property owners through each aspect of the process. Once needs assessments have been conducted, we will manage the entire process, beginning with design and ending with completion of your project. The benefits of commercial solar are undeniable – protection from rising electric rates, energy independence and long-term savings. Contact us here or call 760.802.6784 for further details.