Baker Participates in CSUSM Senior Experience Project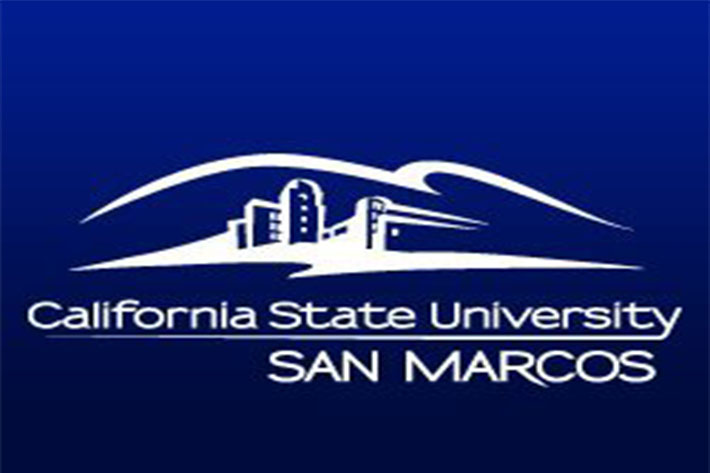 Baker Electric Solar recently completed its sixth Cal State San Marcos (CSUSM) Senior Experience Project sponsored by the Baker Electric companies. The BES Fall 2012 Senior Experience Project, a professionally produced three-minute corporate video, was presented by the team of CSUSM College of Business Administration (CoBA) students at the Dec. 13 Senior Experience Trade Show at the California Center for the Arts in Escondido.
Over the past three years, Baker and CSUSM have partnered up to complete six projects. From operations streamlining, scalability, and market research to videos covering safety training along with more than 13 Baker Electric Solar videos, over 30 students have gained valuable knowledge and experience.
In its 20th year, the Senior Experience Program matches teams of four to five students with projects submitted by local businesses. Students work as consultants on real-world solar electric panel projects that require teamwork and application of classroom knowledge. Businesses gain by receiving concentrated attention from teams that provide a fresh, independent look at their projects. The 5-unit, one semester course sequence is the only one of its kind in the nation and is a graduation requirement for all CoBA majors.
For the Fall 2012 project, Baker Electric Solar Marketing Manager, Ashley Arant, gave the student team the following problem statement and direction – produce a high quality promotional three-minute video to address what separates San Diego power company, Baker Electric Solar, from its competition. Students — Orquidia Garcia, Kieu Le, Shane Schneider, Stephen Schock, and Kimberly Trapsi – spent more than 90 hours, over the course of three months, working on the research, planning and production of the video. They incorporated customer testimonial footage and BES staff interview footage, as well as custom graphics and professional voice over talent to create their final Senior Experience product.
"Baker Electric and Baker Electric Solar's commitment to sponsoring Senior Experience teams has provided 30 students with invaluable hands-on experience," says Jim Hamerly, director of business community relations for the College of Business Administration. "Our students not only have the opportunity to work as consultants on a real-world project, but they've also gained in-depth knowledge about solar energy!"
"Senior Experience is a true win-win program," said BES General Manager, Brian Miliate. "It's great to tap into the energy and enthusiasm of the CSUSM seniors, and in turn give back by adding their BES work experience to their resumes as they head into the workforce."
Interested in learning more about going solar the Baker Way? Give us a call today at (877) 543-8765. One of our expert solar energy consultants will talk with you about the benefits of solar energy and walk you through what it looks like to go solar. We start off by asking you questions about how you use energy and if you have any plans to add electrical loads in the future (like a pool or electric vehicle) so we can present you with an estimate that's tailored to you. It's our goal to provide you with a solar system that meets your needs for the next 25+ years.