New Study Proposes Combined Energy Sources Solar Power and Wind Cost-Effective Combo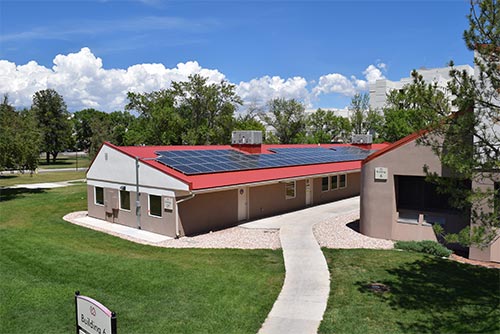 Solar panels San Diego style hold a promising future indeed, according to a recent study released by the University of Delaware that shows the potential for 99.9% renewable energy reliance serving a large energy grid covering a fifth of the U.S. by 2030. A research team calculated that wind and solar power designed for both immediate consumption and storage in batteries and fuel cells would keep expenses low, while minimizing excess capacity expense. With the recent findings published in the Journal of Power Sources this is indeed good news for San Diego solar companies.
Team leader, Willett Kempton, posited "these results break the conventional wisdom that renewable energy is too unreliable and expensive," adding "the key is to get the right combination of electricity sources and storage—which we did by an exhaustive search—and to calculate costs correctly." Indeed, 28 billion combinations of renewable energy and storage combinations were used to develop a computer model for the study. Additional factors included in the model were historical hourly weather data and electricity demands that covered a 13-state territory from New Jersey to Illinois.
A Shift In Perception
It was further noted that this new model developed by University of Delaware's study focused on "minimizing costs instead of the traditional approach of matching generation to electricity use," again good news for the solar panels San Diego region where sunshine is in abundance. The study's process included the generation of more energy than was required during average hours, making it cheaper than storing excess for later demands.
Keeping Costs Down
A primary conclusion of the study finds that a large electric system can be operated almost entirely on renewable energy. When one energy source reduces capacity, another can be increased. For example, instead of storing excess capacity for peak consumption periods, one of energy's largest expense, switching to a more readily available energy generation as demand dictates is far more cost-effective, as well as reliable.
Since sun exposure and wind speeds "vary with weather and seasons, alternating between sources offers greater efficiency in combination, with fossil fuels used as a back-up only. Not only that, but by using diverse renewable energy sources over a larger geographical area, capacity and expenses are spread across a wider region. The study concluded that "renewable energy projected capital costs for 2030 are about half of today's wind and solar costs … (and that)…cost estimates of the report relied on technology available in 2030 without government subsidies."
Go Green – Save Green
Not only is solar energy significantly better for the environment than traditional power sources, it also has the potential to save you big on your electric bill. Solar allows you to generate your own electricity, giving you the energy independence to use power the way you want to, without having to worry about a high bill at the end of every month. Do you want to run your air conditioning more? Do you worry about running that extra load of clothes? Do you wish you could heat the pool in the winter? Solar power allows you to do all of those things and rids you of your monthly bill anxieties. Call us today for a free quote at (877) 543-8765.