Baker Electric Home Energy Charges Up Students with Solar on the San Diego State University Campus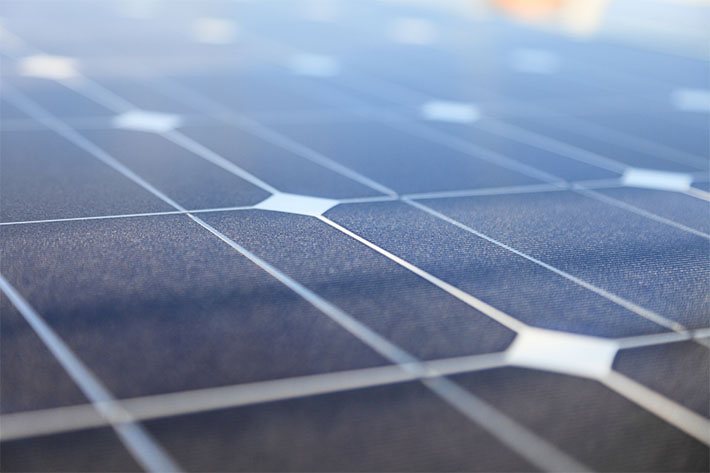 Baker Electric Home Energy recently installed the first Blink DC Fast Charger on a San Diego college campus. The electric vehicle (EV) charger was installed in SDSU's Parking Lot G on January 17 and commissioned on January 21, 2013. It's open for public charging!
The innovative, state-of-the-art charger was installed as part of the university's continued sustainability initiative. Blink DC Fast Chargers differ from conventional chargers by utilizing direct current. EV drivers can charge their electric vehicles up to 80 percent in under thirty minutes using Blink DC Fast Chargers. Blink Level 2 chargers use a 220-volt outlet and take 6-8 hours to provide a full charge, depending on battery size. The Blink ergonomic design exudes high-tech! It provides intelligent user-friendly features to intuitively and safely charge electric vehicles in wet or dry conditions. Nissan Leaf owners have access to a variety of easy-to-use mobile apps to help them schedule charges during off-peak utility hours, check charges remotely, keep track of energy used and money saved.
SDSU strongly supports green initiatives. An ongoing mobile data collection research project by San Diego State biology associate professor Chun-Ta Lai was recently featured in the campus Daily Aztec. The science will help begin to implement the change needed to stabilize and control San Diego's air quality. According to the Daily Aztec, the collaborative project, which includes Lai and two other faculty members from the University of California, Irvine and the University of Utah, seeks to create a mobile platform in order to collect data of greenhouse gas emissions in urban areas to calculate the carbon budget of each city.
With the addition of the first Blink DC Fast Charger on a San Diego college campus, SDSU continues to be an educational and community eco-leader. But wait . . . there's more. Baker Electric Home Energy, San Diego power company, is also in the process of installing six additional Blink conventional chargers in Parking Lot G. Those chargers are expected to be available this spring.
Baker Electric Inc. is a full-service electrical prime and subcontractor and a Nissan Leaf / ECOtality certified Blink Network installer. The SDSU station is the eighth installation in the State of California and was funded by the EV Project, a Department of Energy funded program administered by ECOtality.
"It's truly exciting for the Baker Electric family of companies to take part in introducing Blink DC Fast Chargers to the San Diego community," said Baker Electric Inc. President Ted Baker. "The EV Project is changing how consumers view clean electric transportation. As we enter our 75th year in business, it's fitting to pair our history with the new DC Fast Charger on the San Diego State University campus."
For more information on electric vehicle chargers, fast or conventional, call Baker Electric at (760) 745-2001.
For more information on going solar in San Diego, call us today at (877) 543-8765. Solar energy allows you to generate your own power, so you can free yourself from your local utility and rid yourself of your monthly bill anxieties. We offer a number of different financing options. Our expert solar energy consultants will work with you to determine the perfect system for you and your family's needs.