Get a Checklist for Choosing a Solar Energy Company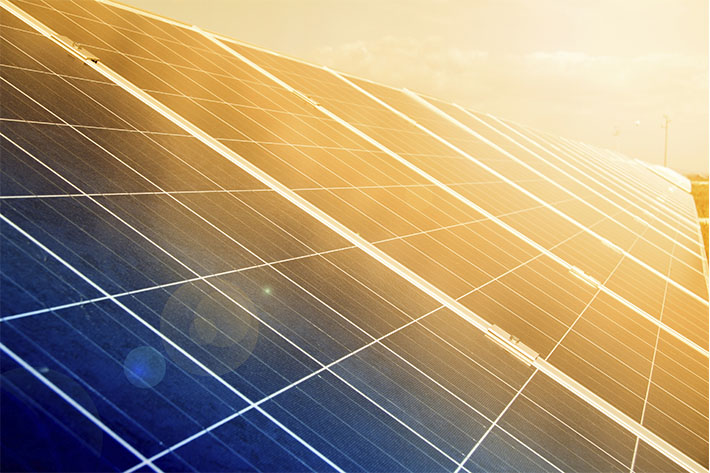 Want to 'go solar' and haven't a clue what to look for in a solar company? You're not alone. In speaking with prospects about adding a solar system to their home, our Baker Electric Solar consultants found people were unable to compare apples to apples with the estimates they received. It was like they needed a scorecard to rate the experience and products of the companies, as well as what the likelihood was they would still be in business for the life of their 25+ year PV system.
Every problem deserves a solution.
With that in mind, The Baker Electric Solar team set out to compile a list of questions you should always ask a potential solar company. It's a good place to start when you begin looking into making the switch to solar.
Questions to Ask When Looking Into Solar Companies
1. How long as the company been in business?
Most companies offer a 10-year warranty on workmanship and a 25-year warranty on materials. Be extremely wary if a company does not have a proven track record and history. You want the company you choose to be around to address any future issues you may have. Remember: The warranty is only of value if the company is still in business.2
2. Is the company a real, established business or are they a fly-by-night scam?
Any new industry is prone to having scam artists enter the field to take advantage of unsuspecting customers. Solar is no exception. Check with your local Better Business Bureau (BBB). Most online and brick and mortar companies are registered with the BBB. Not every company is perfect. There may be a few complaints. But more importantly, please check on the last 36 months to see how many complaints were they resolved.
3. Where is the company's headquarters and do they have a commercial facility?
At the very least, a solar company should operate from an office with warehouse space for storage of solar panels and equipment. In addition, the company should have internal support staff as well as at least one factory-trained technician. We advise not to partner with a company that can't afford to warehouse inventory. This important step helps identify a company with financial strength.
4. Does the company only do solar installations?
Diversification is important. If unfavorable economic conditions arise in the solar industry, companies without diversification may not survive – leaving you with a system that no longer has a company to fulfill the installation warranties.
5. Has the company done business in any other state?
If so, be sure to search online for complaints filed in the state(s). You might be surprised at the audacity of get-rich-quick companies that move into a city or state, open up a shop, and then proceed to take customers to the cleaners with their inferior products, poor installation and service until their reputation catches up with them.
6. What licenses and insurance does your company have in place?
This is one of the most important questions to ask. Many companies do not have a contractor's license, and the only way you can get contractor's liability insurance and a workers' compensation policy is if you are licensed. If a company doesn't have these policies in place, you as the homeowner could be liable for an on-the-job injury. Ask for a copy of the company's liability and workers' compensation policies before signing a contract. Please be advised, never let anyone perform work on your home or business without first seeing evidence that he or she is an employee or subcontractor of the contractor you are working with and is covered under the contractor's or subcontractor's insurance.
7. What is the current status of the company's license?
In California, use http://www.cslb.ca.gov to check the current status of the company's license. Are they a full C-10 contractor or do they just have a C-48 license?
8. Will the company handle the installation?
Watch out for companies that hire subcontractors. In this situation, it is difficult to track who's responsible if any issues come up. Make sure you are satisfied with who is going to install it, the quality of workmanship, your potential liability as the homeowner, and who's going to service the system for the long term. The only exception is the use of a roofing subcontractor. Roofers are not required for all types of solar installations, but if your roof warrants special attention, speak up and clarify this part of the installation with your solar project company. All issues can be properly handled if the installation company takes precautions and uses the best materials and processes for the job.
This is just a short list of things to ask a solar company before deciding to go solar. For more information and for a free solar quote, give us a call at (877) 543-8765.