Mayor Sam Abed and the Escondido Rotary Club Enjoy Solar Lunch n Learn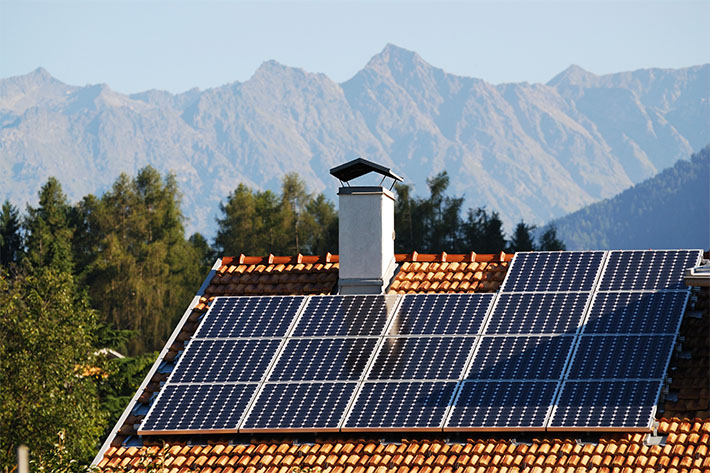 The Mayor of Escondido, Sam Abed, and members of the Escondido Rotary Club "got their solar on" during a recent Baker Electric Solar educational lunch 'n learn workshop. Our solar consultants covered the ABCs of solar and were ready and willing to field attendees' questions.
The local Escondido Rotary Club, District 5340 was chartered on October 20, 1924. It's one of the largest among the more than 60 Rotary clubs in San Diego and Imperial counties. As a volunteer organization of business and professional leaders, Rotary provides humanitarian services and helps to build goodwill and peace in the world. The organization exists to improve communities through a range of activities. With knowledge of how solar works, members may use the details in any one of the wide range of humanitarian projects the Rotary Club becomes involved in.
Baker Electric Solar's Residential Sales Manager, Andrew Berlin, and Alliance Program Manager, Jeremy Johnson, gave a presentation on how solar works; solar as a financial investment; solar options in both products and financing; along with details about the Baker family of companies' 75-year history in Escondido.
With photographs illustrating the good, bad and ugly of solar installations, Rotary members had to laugh at some of the rooftop installation blunders — none of which were Baker Electric Solar's mistakes! The importance of choosing a solar company with experience and longevity hit home hard. Johnson said the top three areas of interest were the benefits of leasing vs. purchasing a solar system; why proper rooftop mounting is so important; and how can one be sure the company they hire will still be in business for the life of their 25+ year solar investment?
The answers came easy for the dynamic duo of Berlin and Johnson. In regards to leasing vs. purchase, there are cost savings with a lease. The leasing company typically depreciates the equipment and passes along the savings as an incentive to the customer. But a cash purchase also has benefits. When you buy your system outright, you experience your return on investment in 4-7 years and get to enjoy close to free electricity for the remaining life of your system. As to why rooftop mounting is important — mounts are normally not covered by manufacturers or leasing company warranties. Double flashings on tile roofs and high-quality equipment, along with a quality installation, helps ensure the solar system mounting will not cause roof leaks. The last thing you want is rain coming in years down the line because your solar installer didn't properly mount your solar system on your roof with the best products available.
The key to making sure you're in good hands is to identify a diversified electrical contracting / solar company. It raises the likelihood the installer will be around after the solar boom. If a company has been through the peaks and valleys of the economy and has continued to thrive, you can have peace of mind — while you save on your electric bill — knowing that the solar company you chose will be around for the life of your investment.
To schedule a solar educational presentation for your organization, call Baker Electric Solar at (877) 543-8765.