How San Diego Solar Allows for Guilt-Free A/C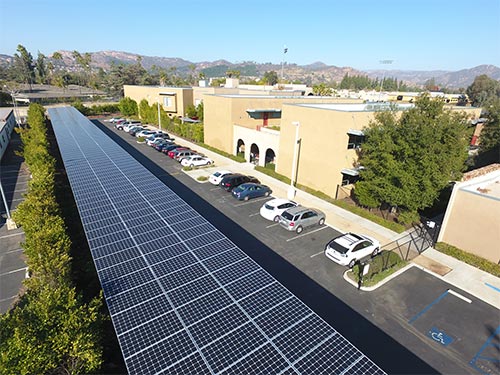 It's hot outside and you have central air conditioning, but with the recently increased electricity rates, you decide it's better to suffer in the heat than pay an outrageous bill. You're considering contacting a San Diego solar installer so you can enjoy A/C guilt free once again, but you're not sure if you're ready to make the switch.
San Diego Gas & Electric (SDG&E) recently announced that some business owners and residential customers will experience up to a 40 percent rate increase. This increase specifically targets high energy consumers with the potential to raise some customers' electric bills by $300 per month. Even if you are not directly affected by these increases because you consume less than $100 in electricity every month, running your air conditioner can still be enough to send you on a guilt trip.
The solution to this dilemma is to pursue a solar installation San Diego. There is no better time than now to look into switching to solar with a local solar company. A properly sized system is all you need to run your air conditioner to your heart's content – without paying the hefty electric bill you would expect. After all, you shouldn't feel bad for wanting to consume the energy required to keep cool; you simply need to find energy at a lower cost.
Fix your electric bills now by opting for Baker Electric Solar's monthly lease program. Expect positive cash flow just one month after your solar installation San Diego when you choose this option. If you opt for the purchase or pre-paid lease program, you can expect to recoup your initial investment in just five to seven years or less. Since the life expectancy of solar in San Diego is more than 20 years, making the switch is a no-brainer.
Sunny days are critical for recouping your investment. And the good news is that San Diego averages 263 sunny or partly sunny days per year, providing year-round sunshine that practically begs to be used as a source of electric energy for homes across San Diego and Riverside. Escape your feelings of guilt once and for all by switching to solar today.
Solar power gives you the freedom to use energy the way you want to, without having to worry about a huge bill at the end of every month. Because upgrading to solar is such an obvious decision, the hard part is finding the right San Diego solar installer. A quality solar installation San Diego is critical to getting the most from your investment.
Built on 78 years of experience, Baker Electric Home Energy is a company you can trust. We're just a phone call away when you're ready for a custom estimate from a reputable San Diego solar installer. We custom design every solar system so that it meets your family's unique energy needs for the next 25+ years. The Baker Way is doing business the right way, so our customers feel good about their decision to go solar for decades to come.