Zoos Are Going Solar!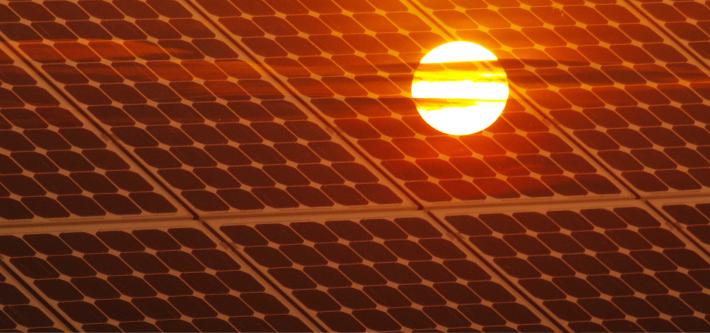 How Can Your San Diego Business Lower its Overhead?
A trip to the zoo is often an all-day affair in the blistering sun that requires families to slather on plenty of sun block lotion to avoid getting burnt by the powerful rays.
At Baker Electric Solar, a solar company San Diego residents and business owners have come to rely on for their solar power needs, we are glad to see reports of zoos across America turning to the sun to provide some of their vitally needed electricity.
It's another sign of the growing acceptance and desire to use photovoltaic technology to meet our energy needs. We are seeing more and more businesses and homeowners having solar panels installed on their building's roofs, and in some cases, they are even able to sell some of their power back to the electric utility serving their area.
San Diego
Here in our own backyard, the world famous San Diego Zoo has recently converted to solar. The parking lot has an overhead canopy with enough solar panels to let visitors charge up to five electric vehicles at once. What's more, the canopy stores unused electricity in batteries to feed back into the San Diego power grid.
The zoo's solar power panels are part of a demonstration project and the beginning of a bigger display that is being planned to commemorate the 100-year anniversary of the Panama-California Exposition of 1915.
Saint Louis Zoo
At the Saint Louis Zoo, a brand new 31-kilowatt solar power project sits atop the roof of the Safari Gift Shop, which is located at the south entrance of the zoo. This is a prime spot to showcase the photovoltaic technology to zoo visitors.
The panels are providing the bulk of the electricity needed to power the gift shop. They produce enough electricity to power as many as five homes every day of the year.
Cincinnati
The Cincinnati Zoo has unveiled what has been dubbed one of the biggest urban solar displays for urban use in the United States. Work on an $11 million canopy stretching across four acres of the parking lot concluded in September. The canopy uses 6,400 solar panels on more than 100 arrays ranging from 15 to 18 feet high and covers about 1,000 parking spaces near the main entrance to the zoo.
Zoo officials estimate that the solar panels will generate about 1.56 megawatts of electricity, or about 20 percent of the zoo's entire energy needs, or about enough electricity to power 200 homes.
Of course, you don't need to go all the way to the zoo to see solar power technology in action. Once you've taken a moment to see how much money you can save by installing solar panels at your own business or home, you'll be wondering why you didn't make the switch much sooner.
In fact, with a monthly lease plan, you can become cash flow-positive during the first month you use solar panels. This is why Baker Electric Solar, a solar company San Diego residents have come to trust with their solar power system design and installation needs, can really help you go green and save money.