Commercial Solar Power Takes Off in California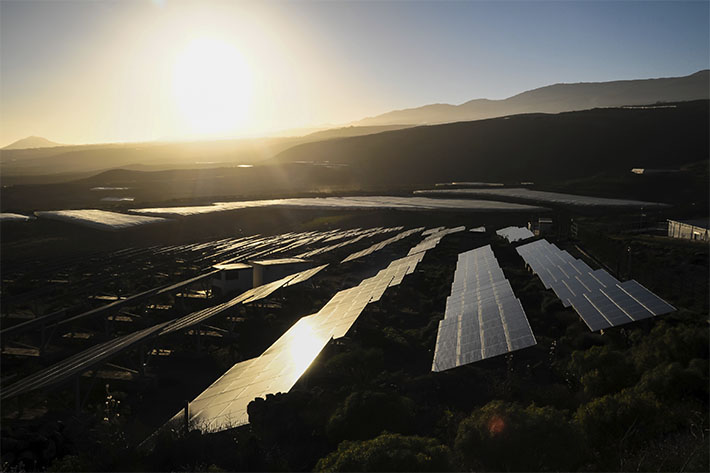 In mid-October 2013, the Solar Energy Industries Association (SEIA) presented its Solar Champion Awards during the Solar Power International 2013 tradeshow in Chicago to honor U.S. businesses for their use of commercial solar power. The widespread use of commercial solar San Diego is a huge inspiration to small business owners and homeowners in California who want to get started with their own solar installations.
This year's Solar Champion Award winners include:
Apple
Wal-Mart
Costco
Kohl's
IKEA
Toyota
Walgreens
Safeway
FedEx
"America's solar energy industry recognizes these companies for their ongoing commitment to the environment and outstanding leadership in the area of corporate responsibility," said Rhone Resch, president and CEO of SEIA. "Commercial solar power is a step forward in America's efforts to become energy-independent, while creating jobs and boosting local economies."
Wal-Mart's use of San Diego Solar
In 2012, Wal-Mart led the pack by installing 65 megawatts of commercial solar power that year alone. In 2013 Wal-Mart added 24.4 megawatts of solar panels, including installations on the rooftops of 60 stores in California, for a grand total of nearly 90 megawatts. Wal-Mart's current goal is to install commercial solar San Diego on 130 stores in California, or 75 percent of its stores statewide.
Apple's Approach to Commercial Solar Power
Apple barely scraped the surface of solar energy in 2012, only installing around 3 megawatts of solar panels. However, by installing more than 37 megawatts in 2013, Apple took the top prize for the most solar installed this year and now has 40.7 megawatts in operation. While Costco and Kohl's have more total active megawatts than Apple (47.1 megawatts and 44.72 megawatts respectively), Apple is clearly making long strides in the world of commercial solar power.
Why is Corporate San Diego Solar Taking Off?
The biggest reason commercial solar power is so popular is because of the financial benefits companies see after going solar. Costs to install solar panels are also more affordable than ever, with rates 40 percent lower than in 2011. Then, assuming a 10 percent ROI and a 20 percent capacity factor, companies with solar panel-covered roofs enjoy electricity at about 8.5 cents per kilowatt-hour below grid prices. These savings don't even take tax benefits into account.
To learn more about commercial solar power, contact Baker Electric Solar, a top commercial solar San Diego installer with over 75 years of experience.
Interested in learning more about residential solar? Give us a call at (877) 543-8765 to get a free quote today! Installing solar at your home allows you the energy independence to use electricity the way you want to, without having to worry about a high electric bill at the end of every month. Solar power is significantly better for the environment than traditional power sources. But solar isn't just good for the environment, it's also good for your wallet, saving you money and eliminating your monthly bill anxieties. Rid yourself of worry over running the air conditioner, heating the swimming pool and doing that extra load of clothes and gain freedom from your local utility by switching to solar energy.