San Diego Residents Benefit from Solar Rebate Extension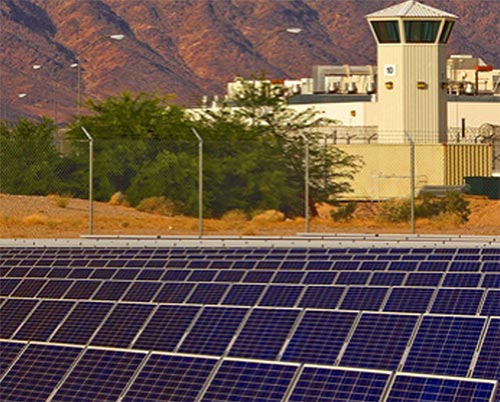 Homeowners going green by installing solar in San Diego will soon find a little more green to line their pockets. In response to a request by the California Center for Sustainable Energy, state utility regulators approved a rebate extension Oct. 23 that makes households installing rooftop solar panels eligible for an additional $5 million in rebates.
The California Center for Sustainable Energy is the entity administering the incentive program targeting customers of San Diego Gas & Electric. The rebate extension uses existing money earmarked as incentives for nonresidential solar projects and diverts it to homeowners completing solar installations.
The shortfall bringing about the need for the rebate extension came about because the state's solar rebate program aimed at customers of investor-owned utilities is running way ahead of its 10-year schedule. During the time the program has been in existence, San Diego solar company installations at residences have far exceeded expectations.
Launched in 2007, the program's goal was to add nearly 2 gigawatts of generation capacity. But the program proved so popular, funds for residential installations were exhausted by January 2013. It is estimated that the program has provided incentive for 15,000 solar systems to be installed at the area's residences, with total generation capacity exceeding 75 megawatts.
Shifting the allocations will provide rebates for residential solar projects equivalent to an additional 25 megawatts of new generation capacity, according to the state's Center for Sustainable Energy. The program will still provide about $13 million in funding for nonresidential projects, estimated to mean another 25 megawatts of capacity.
The Center said it expected to begin taking new applications for residential rebates within a week of announcing the extension.
This latest action changes the program's original mandates, which called for two-thirds of the $202 million budget and electricity megawatt goal to be allocated to commercial installations. The allocation adjustment is expected to make the program more effective in reaching its overall goals, as well as encourage growth in San Diego solar installations by homeowners.
The program's leaders also hope the rebates, when coupled with recent passage of California's Assembly Bill 327 extending the state's net energy metering program, will continue to boost the region's robust solar market. Net metering credits energy produced by rooftop installations against consumption, along with some additional credits.
The growth of solar in San Diego is a significant contributor to the state's goal to reduce greenhouse gas emissions by 80 percent from 1990 levels by the year 2050.
Interested in learning more about the benefits of going solar? Call us today at (877) 543-8765 for a free quote! We'll always talk with you about your needs and start off by asking you questions about how you use electricity and if you plan on adding extra electrical loads in the future (like an electric car or a pool) so that we can perfectly size your system to meet your family's needs for the next 25+ years. Solar energy is significantly better for the environment than traditional power sources, and it can dramatically lessen your carbon footprint. But that's not the biggest reason people go solar. Most people go solar for the large financial savings and for the energy independence it delivers them. Contact us today to see how much solar could save you!