Solar Power Could Lead to Improved National Security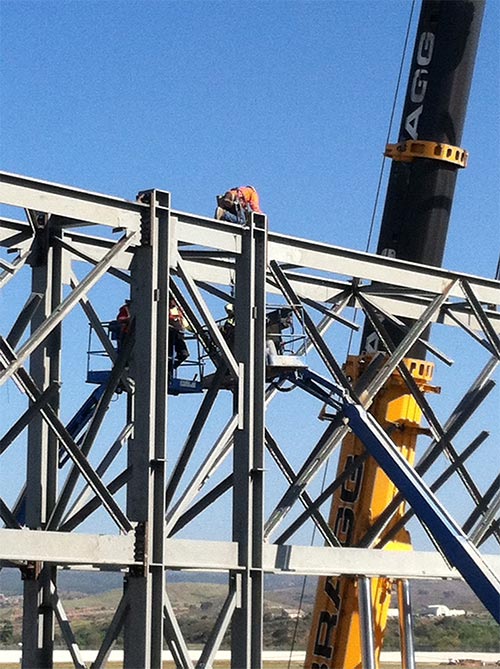 Widespread adoption of solar power technology may wind up increasing the safety and security of people in the United States. For anyone wondering what are the advantages of solar power, national security can go high on the list. That's the contention of a recent post at the Huffington Post by Energy Studies scholar and Mosaic fellow Jacob Sandry.
The amount of energy we use exposes the U.S. to multiple national security threats, Sandry notes, such as our ancient power transmission systems, which are connected through a computerized grid. Our Department of Defense is the world's largest consumer of energy, expending huge sums on oil and gasoline.
At the same time, our military operations overseas require additional fossil fuel, and this reliance on oil and gas is not only expensive but also dangerous for our troops. While gas costs about $4 per gallon here in California, it costs about $400 to get a single gallon to our fighting forces in the Middle East.
What's more, we face the growing danger of climate change, which poses additional threats to our national security.
Theorists suggest, for example, global warming can lead to shortages of food and other badly needed resources, as well as cause extreme weather events. Natural disasters stemming from climate change can displace millions of people, causing further geopolitical instability as people move into refugee camps or seek shelter by immigrating to another country.
By shifting to solar power, we can increase national security, Sandry says. We'll spend less on fuel and we won't be reliant on hostile governments in oil-producing nations. In fact, the military has already begun setting up portable solar arrays to provide power to remote areas.
As one of the premiere solar companies San Diego residents have come to rely on, Baker Electric Home Energy understands that it would be much tougher for our power system to be compromised if we used distributed solar power systems instead of relying on a power grid that's vulnerable to hackers.
With all the sunny weather that we enjoy in Southern California, many business owners and homeowners have found that Baker Electric Solar is the ideal company to handle all their solar power needs, from consultation to system design and installation.
As one of the leading solar companies San Diego has to offer, we welcome the opportunity to help you "go green" and save some money on your utility bills with solar panel technology. Our knowledgeable professionals are standing by to help answer your question "what are the advantages of solar power?"
So call us today at (877) 543-8765 for a free solar quote. At Baker Electric Solar, we custom design every solar power system to meet each customer's unique needs. At Baker, we don't do cookie cutter. Every family uses energy differently and we want to craft a system that will meet your needs for the next 25+ years so you don't have to worry about rising electric rates and high monthly bills. Solar energy gives you the energy independence you've always wanted – so you can run the AC, heat the pool, and do that extra load of clothes without fear of your electric bill.