Ramona Building Permits on the Rise Because of Solar Power Energy Projects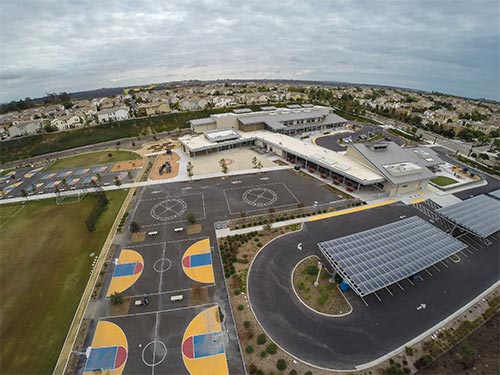 The pleasant weather enjoyed year round in the greater San Diego area has prompted many people to take up residence here. Because we enjoy so much sunshine on a regular basis, many residents are wondering how to power a house with solar power. Developments in solar technology and an economy of scale in producing solar power panels are some of the key factors contributing to a rise in rooftop solar energy projects in Ramona.
In the unincorporated areas of San Diego County, for example, building permits are steadily increasing, attaining their highest levels since fiscal year 2008-2009. Solar power installations account for a large proportion of these building permits, according to a recent article posted at the Ramona Sentinel.
The county issued 9,945 building permits in fiscal year 2002-2003. This number fell to 4,998 by fiscal year 2008-2009. Permits are now rising again, reaching 7,887 in 2012-2013 for an increase of 8 percent from the previous fiscal year.
At Baker Electric Solar, one of the preeminent solar companies San Diego has to offer, we are heartened to hear this news because our expert technicians install a large number of solar panels in Ramona. As more residents take advantage of solar power technology, their friends, neighbors and family members learn about the benefits as well, prompting an increase in requests for installations.
An analysis of statistics for building permits in Ramona's 92065 ZIP code over the past two years shows that the number of permits increased from 496 in fiscal year 2011-2012 to 753 permits in 2012-2013, the Sentinel noted. Business and residential solar power panel installation projects accounted for more than 409 permits, or more than half of the total. Countywide, almost 950 more solar power permits were issued in 2012-2013, compared to the previous fiscal year, according to San Diego County Planning and Development Services.
When considering the solar companies San Diego has to offer, residents often go with Baker Electric Solar because of the attentive service we provide to each of our customers. We will carefully listen to your solar power needs and work within your budget to help set up the energy-saving project of your dreams.
If you would like details on how to power a house with solar power, or if you would like to set up an appointment to install solar panels, please contact us at Baker Electric Home Energy today.
Switching to solar power allows you to use energy the way you want to, without having to worry about a high electric bill at the end of every month. Rid yourself of guilt over running the air conditioning, doing that extra load of clothes, or heating the pool. Solar gives you energy independence and freedom from your utility. And on top of saving you money, it's also much better for the environment than traditional power sources. When you switch to solar power, both your wallet and the planet will thank you. And at Baker Electric Solar, we custom design every solar system to meet your family's unique energy needs.