Advice for People Who Want to Go Solar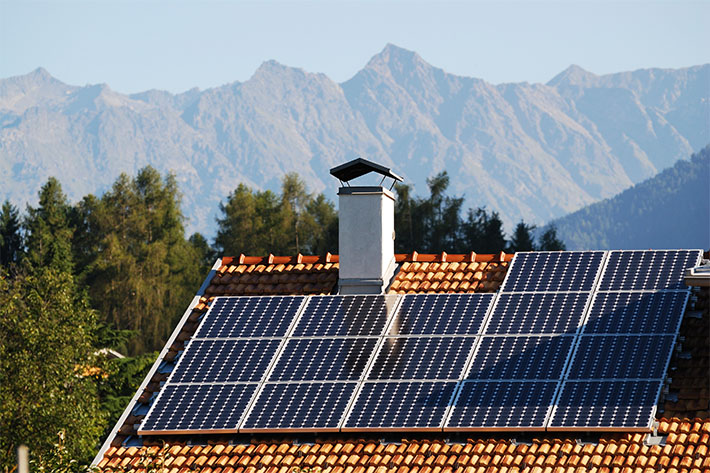 Because southern California receives abundant sunshine throughout the year, many people are becoming interested in harnessing the power of the sun to provide electricity for their homes. If you wonder how to power a house with solar power, you will also likely be interested in knowing some details about the photovoltaic technology used in solar panels.
Before you arrange for solar installation San Diego, it's a good idea to learn what your options are.
Solar panels are available in two basic types, according to a recent article at Trim the Home in Eco Friendly Green. Mono-crystalline panels are the most efficient, but they cost more than the less-efficient poly-crystalline panels. High-density solar panels will generally be more expensive, but the cost is offset over the long run because the higher the density, the more power each panel can generate for your home.
Help the Environment While Lowering Your Power Bills
In the greater San Diego area and beyond, the experts at Baker Electric Home Energy have been installing solar panels at people's homes and businesses for many years. Customers want the best solar installation San Diego has to offer, and they turn to our professionally trained technicians to get the job done on time and within budget.
By putting panels on the roof of your home, you'll see your utility bill decrease while also helping cut down on pollution. When a utility generates electricity by burning fossil fuels, more greenhouse gases are released into the atmosphere.
Solar power is often referred to as a renewable resource because the sun is not going to run out of fuel any time soon. In contrast, fossil fuels are in limited supply, which can lead to ever-increasing electricity costs.
Latest Technology
When pricing solar panels, be aware that some companies may charge less because they are working with older, outdated technology. Ask your technician when the solar power equipment was designed, to ensure that you get the latest and most efficient solar panels.
Transferring a Solar Panel Lease
If you are planning to lease solar panels instead of buying them outright, it's important for you to check that you will be able to transfer the lease when you sell your home.
Otherwise, you might be forced to continue making payments on the leased system while the new homeowner benefits from reduced utility bills. Before committing to an installation, see what kind of lease transfer options are available.
Residents who are curious about how to power a house with solar power should give Baker Electric Home Energy a call to learn more about the benefits of installing solar power panels at their home.
Interested in getting a free quote with us? Call us today at (877) 543-8765. We'll walk you through what it looks like to go solar the Baker Way. Going solar with Baker Electric Solar takes four easy steps: Consultation, Design & Engineering, Installation, and Operation. We start by asking you questions about how you use electricity and if you plan on adding any electrical loads in the future (like a pool or electric vehicle) so that we can custom design a solar system that will meet your needs for the next 25+ years.