Industry is Ready to Boost Solar and Wind Power Tenfold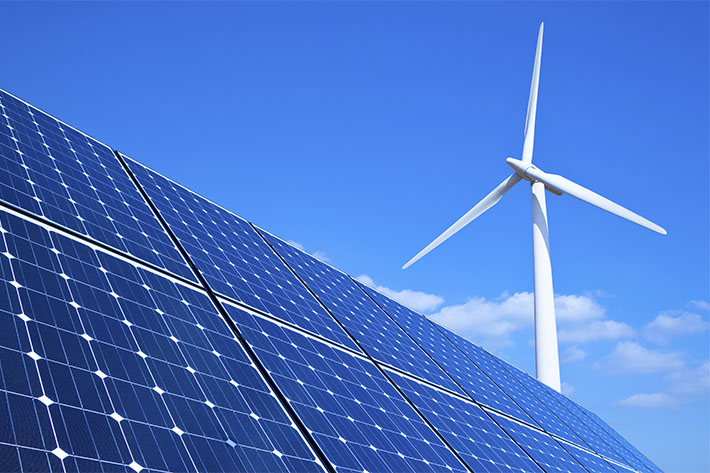 If you are looking to go solar in Temecula or possibly going solar in Murrieta, you may have multiple options available. For many people, the amount of money they can save on their utility bills is enough of an incentive. Helping protect the environment by arranging for San Diego solar installations is another major reason why people are increasingly turning to renewable sources of power.
We can increase our solar and wind power by a multiple of 10, according to a recent post at PV Solar Report that considers what is needed if we want to make 30 percent of our electric supply in the United States come from wind and solar. The immediate benefits of solar power would include a sharp reduction in air pollution and less reliance on fossil fuels. PV Solar Report looked at a recent study put out by PJM, an electric grid operator in conjunction with a team of consultants headed by General Electric.
The study says that adding 10 times more wind power and five times more solar power than is currently generated in the U.S., we will boost the reliability of our power supply while cutting down on greenhouse gases and toxic emissions in the atmosphere.
PJM has been operating grids since 1927, and its engineers and researchers have determined that boosting solar and wind production will definitely help our nation's power grid. Anyone who thinks that solar and wind aren't suitable for providing reliable power to the grid needs to look at the latest research, the study notes.
As leading provider of San Diego solar installations, we at Baker Electric Solar are glad to see studies like these that point out the many benefits of going solar for our nation and the world.
Going solar will help save the environment, and it is essential for people who are looking to reduce their carbon footprint. However, solar power technology is also appealing from a financial perspective for many business owners and homeowners. Consider that if you go with a leasing arrangement for your solar panel installation, you can get out of the never-ending rate hike cycle.
For people interested in going solar in Temecula or Murrieta, the technicians at Baker Electric Solar are standing by to assess your current energy needs and to set up a customized solar solution that will help you reduce your dependence and let you keep more of your hard-earned money. Switching to solar gives you the energy independence you've always wanted. Since you're generating your own electricity with the solar panels on your roof or in your yard, you gain freedom from your local utility. Do you live in fear of rising electric rates? Do you worry about running your air conditioner, heating your swimming pool or doing that extra load of clothes because of your monthly bill anxieties? Well solar power allows you to kick those fears to the curb. Not only is solar good for your wallet, it's also good for the planet. Solar energy is significantly better for the environment than traditional power sources and dramatically lowers your carbon footprint.