Baker Electric Solar Earns Angie's List Super Service Award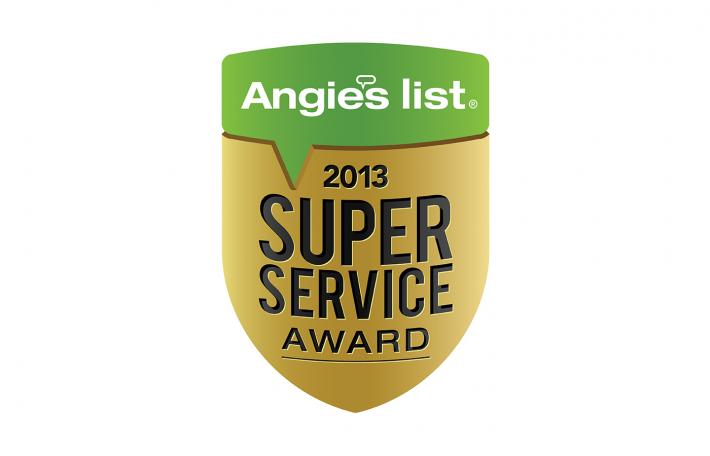 The Angie's List Super Service Award reflects a company's consistently high level of customer service. Angie's List members will find the prestigious 2013 Super Service Award logo next to San Diego solar installer Baker Electric Solar's profile on the Angie's List website.
If you're not all that familiar with Angie's List, here's a bit of background. Angie Hicks started knocking on doors in 1995 to sign up members for what was then called "Columbus Neighbors.'' The premise was to help people who were struggling to find good service companies find reputable contractors in their local area. Angie began promoting her membership idea at home shows, with 50 members signing up in the first month. Originally ratings were given over the phone and through a magazine. Fast forward 19 years and "Columbus Neighbors," now web-based Angie's List, boasts 2 million paid households who have access to local ratings, exclusive discounts, and Angie's List complaint resolution service. On November 17, 2011 Angie's List went public – with ANGI stock traded on NASDAQ.
Considered the gold standard web portal for finding and qualifying contractors, Angie's List helps consumers have happy transactions with local service professionals in more than 720 categories, ranging from solar installers to even healthcare providers. Service company ratings are updated daily. Companies are graded on an A through F scale in areas ranging from price to professionalism to punctuality.
As a Baker Electric Inc. family company, Baker Electric Solar, has provided sun-powered options since 2003 – helping more than 1800 San Diego County residents use the sun to save on their electric bills.
In order for Baker Electric Solar to earn Angie's List Super Service Award, it needed to meet strict eligibility requirements, which included: an "A" rating; be in good standing; have a fully complete profile; pass a background check; and abide by Angie's List operational guidelines.
"Only about 5 percent of the companies Baker Electric Solar competes with in San Diego are able to earn our Super Service Award," said Angie's List Founder Angie Hicks. "It's a mark of consistently great customer service."
"We are especially proud of receiving the Angie's List Super Service Award based on our reputation and customer reviews. The people who join Angie's List are real people looking for a way to find trustworthy companies that perform high-quality work," said Baker Electric Solar President Mike Teresso. "It's important to know there are no anonymous reviews. All Angie's List reviews are checked and certified in order to guard against impostors or companies trying to report on themselves or competitors."
What started as a door-to-door mission to provide reputable contractors, now, has company namesake, Angie Hicks, appearing on the NBC News Today Show, quoted in the Wall Street Journal, USA Today and interviewed on Inc. Magazine's Founders Forum video series.
For more information about going solar with an award-winning Angie's List San Diego solar company, call Baker Electric Solar at (877) 543-8765 or visit BakerHomeEnergy.com.