Ramona Solar Open House a ReSUNding Success!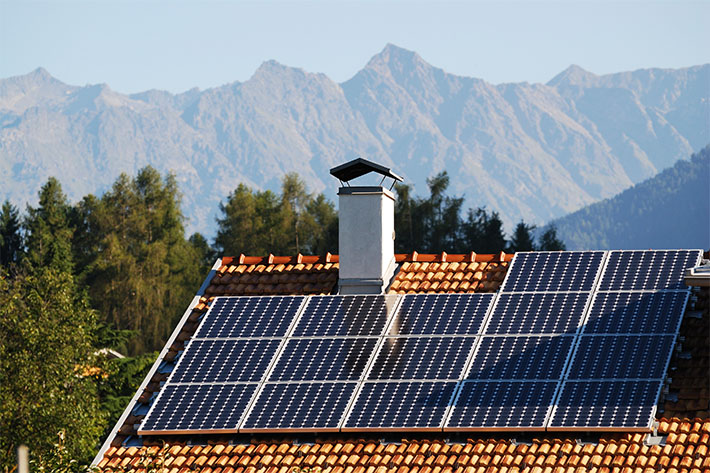 San Diego homeowners literally had an 'open view' of a Baker Electric Home Energy installation at 16823 Open View Road in Ramona on Sunday, March 9 from 10 a.m. to 2 p.m. There's absolutely no better way to get your 'what's it like to go solar?' questions answered than at an open house with a friendly family, engaging solar energy consultants and food and refreshments. With the icing on the cake being that the Ramona homeowners stand to save more than $91,000 over 20 years. The five-figure savings are calculated by factoring in SDG&E rate increases and the family's locked-in low energy rate savings.
Visitors got to see firsthand the family's rooftop-mounted, 10.46 kW solar system consisting of 32 SunPower 327 watt solar panels, with a PV surface area of approximately 480 square feet. Two Power-One 5000 inverters were cleanly installed on the garage wall. The Ramona family decided to 'go solar' with a $0 down monthly lease. The monthly lease payment created immediate monthly savings for them — as it's less than their average electric bill! And the best part is the monthly payment for their solar system will never increase — locking-in a rate for electricity that will be consistently lower over the next 20 years, as utility rates go up and up.
"We encourage homeowners to take advantage of the existing energy tax credits, and we have financing options available that make solar a very affordable home improvement. Government incentives may pay for over 30% percent of your new solar system. Come out at see us at one of our four more spring open houses," said Baker Electric Solar Residential Sales Manager, Andrew Berlin.
According to PV Solar Report, solar open houses let the solar-curious see an operating solar installation and get questions answered — not just by the solar company but also by the property's homeowners. Visitors in Ramona viewed the homeowner's before and after electric bills. If they brought their electric bills with them, a Baker solar energy consultant was able to estimate the monthly savings they might get from a solar system.
Baker Electric Home Energy Open house attendees were able to enter to win an iPad mini valued at $299. No purchase was necessary to qualify, with the drawing on June 15.  An iPad is ideal for monitoring a homeowner's solar system using a free app that connects to the system's production monitoring.
Mark your calendar for our next open house on Saturday, March 29 from 10 a.m. to 2 p.m. Set your GPS, Scout, Waze or Google Maps to 44770 Rutherford Street in Temecula. Get entered into the iPad contest. Stop in and say "Hello!"
Interested in learning more about how much going solar could save you? Give us a call at (877) 543-8765. Switching to solar is a big decision. You want to make sure you go solar with a company that doesn't just slap a cookie cutter solar system on your roof and call it a day. At Baker Electric Solar, we start out by asking you questions about how you use energy and if you have plans of adding any electric loads in the future (like a pool or electric vehicle) so that we custom design the perfect solar system that will meet your needs for the next 25+ years.