Baker Electric Home Energy's Brian Miliate Wins Top CFO Award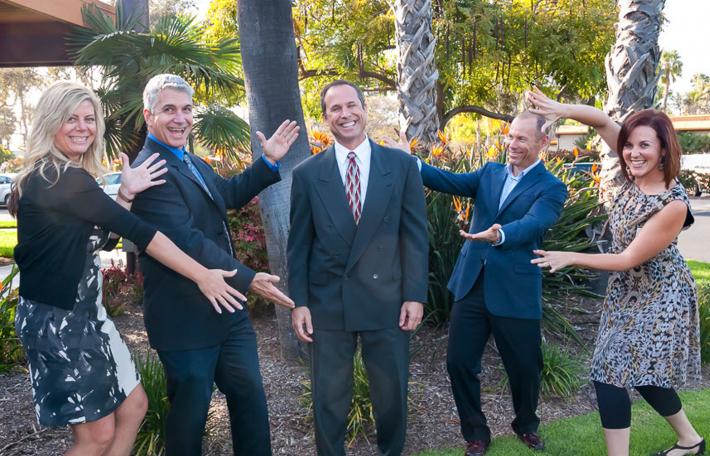 CFO of the Year Award
At Baker Electric Home Energy, we're always striving to be the best solar company in Southern California, and it's nice to receive recognition that speaks to our financial strength. Our very own Brian Miliate, CFO of Baker Electric Solar and Baker Electric Inc., received the 2014 CFO of the Year Award in the Large Private Company category from the San Diego Business Journal. We celebrated Brian's prestigious achievement with gold and green balloons and "CFO of the Year Brian Miliate" labeled Payday candy bars on everyone's desk the day after the big event!
Going into the San Diego Business Journal's event at the Paradise Point Resort & Spa on March 19, our team held strong to our expectations for Brian. Yet, with 59 finalists in the mix – we must admit the odds seemed steep. The nomination process began in January, and the judge's criteria were daunting. When his name was called for the honor of being the CFO of the Year — no one was more surprised than Brian himself. Of course, we knew all along he was a winner. Check out the photo we took cheering Brian on during the reception before the official announcement . . . certainly the power of positive thinking at its best!
Best Solar Company in San Diego with the Brightest CFO
According to San Diego Business Journal President and Publisher, Armon Mills, the CFO Awards program showcases the best and brightest of our region's business, civic and cultural leaders. In our solar world, Baker's Brian Miliate is the "brightest." During Brian's two year tenure as both Baker Electric Solar's CFO and General Manager (spring 2011 – spring 2013), he lead us up a path of significant growth. With managed growth came financial profitability along with national and local awards — from Inc 5000 to San Diego Fastest Growing Company recognition for our organization, to project and supplier awards for our solar installation performance.
We are especially proud of Brian's vision to get us involved in the community by supporting the College of Business Administration (CoBA) at California State University San Marcos Senior Experience Program. He authorized our sponsorship of seven Senior Experience Projects. It's been great to work with the students on solar demographics research and on producing satisfied solar customer testimonial videos.
As a local business executive, Brian participated in the Junior Achievement education program teaching financial literacy to high school students over seven weeks. In his local community, Brian has served as a member of the board of directors for two American Heritage Charter Schools: Escondido Charter High School (ECHS) and Heritage K-8 Charter School (HK-8) since 2007.
Once again a big shout out to our CFO – Brian Miliate – for all of your accomplishments and for all you have done for Baker and our customers! We may have started out as a San Diego solar company, but your talents and financial wisdom have helped make Baker Electric Solar the best solar company in Southern California.
You can read the full story here.