Homeowners, Take Advantage of HERO Financing!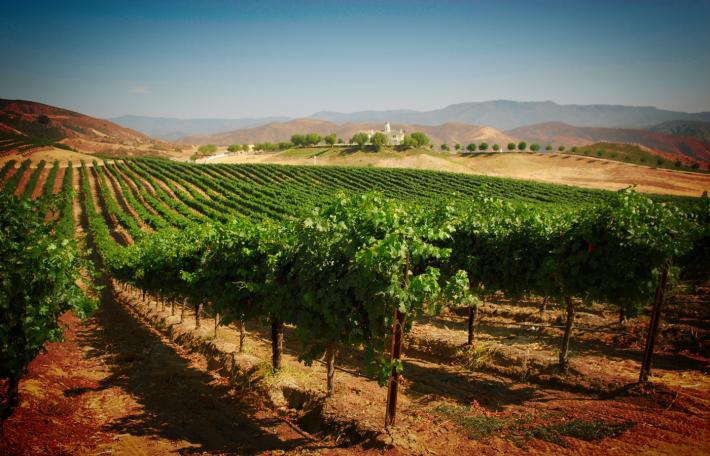 Vignolo Farms Installs Sustainable Solar Power Array on Four Acres
Businesses of all types are able to take advantage of photovoltaic panels to generate electricity. For example, when you think of farms and vineyards, you probably focus more on images of animals, crops and people tending to the harvest and not so much about how much energy these farms require to get their work done. However, farms often use a lot of electricity to run their equipment, and they benefit from going solar.
A recent article at PVSolarReport highlights the story of Vignolo Farms, a family-run farm in San Joaquin. The family has worked this land for three generations so far, producing organic potatoes and grapes. Vineyards and other agricultural businesses often must use a great deal of energy to power their cold storage facilities.
To reduce their dependence on fossil fuels, Vignolo Farms has installed a 1 MW solar power system that sprawls across four acres. The family says that it will offset 75% of the energy it uses for cold storage with solar power. This level of solar power will make a significant reduction in the farm's carbon footprint and will help reduce the level of greenhouse gases in our atmosphere.
Installing solar panels is just part of Vignolo Farms sustainability efforts. The family has also begun composting, recycling growing materials and installing drip irrigation to reduce the amount of water it needs to keep its crops thriving. Adding solar power panels helps Vignolo Farms in its marketing efforts as a socially responsible farmer, which consumers are increasingly looking for when making food purchase decisions.
Switching to Solar in Temecula with HERO Financing Can Lead to Savings for Growers
Sometimes when new technology or new ways of doing business are being developed, homeowners need some financial assistance to help them take advantage of the new methods, especially when they are upgrading to use the latest in energy technology. This is why people are happy to hear about the HERO Program in Riverside County. It's a way to get solar panels installed now instead of having to wait an unknown amount of time to save up to make the purchase and is available to residents in Riverside County and an increasing number of cities inSan Diego County.
Agriculture is a big part of our culture here in Southern California, especially in Temecula and Riverside County. For those of you that have an electric-powered well or an irrigation system for a small vineyard or grove, you may be tired of paying rising electricity costs. Switching to solar can help lower your utility bill and let you get back to enjoying your estate while lowering your carbon footprint – it did for Vignolo Farms!
Anyone who is interested in solar in Temecula will want to check out HERO Financing, as it can make the difference between going solar now or further delaying the adoption of this green technology and the savings it can bring.
To get more details on going solar in Temecula or to find out how you too can take advantage of HERO Program in Riverside and San Diego County, please contact us – your renewable energy experts at Baker Electric Home Energy – at your earliest convenience. We are an approved HERO Program solar contractor.