What are the Advantages of Solar Power?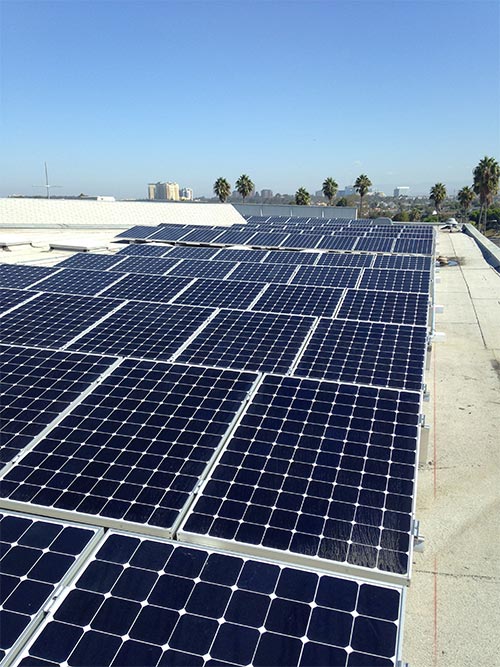 Advantages of Solar Power
The conversion of the sun's energy to electricity provides us with a sustainable and renewable energy source known as solar energy. Baker Electric Home Energy, the best San Diego solar company, wants to help you experience the advantages of solar power. Whether you have considered this eco-friendly energy source for your home or business location, there are many benefits to be reaped once you can confidently answer the question, "what are the advantages of solar?"
Here Are Six Advantages:
1. Lower Energy Bills.
If you're paying more than $120/month for electricity, you'll see savings right away after switching to solar. If you purchase your solar system, you'll see your return on investment in 4-7 years and then will enjoy close to free electricity for the life of your system.
2. Lease or Own.
At Baker Electric Home Energy, we offer various purchase or lease options. Regardless of what you choose, you can enjoy a low, fixed monthly payment for your electricity needs.
3. Sustainable and Renewable Energy.
Not only is solar energy sustainable, meaning the levels available won't diminish with use, but it's also renewable.
4. Provides Various Energy Types.
While we provide solar installations to generate electricity, solar power has a variety of energy uses for homes and businesses. It's often used to generate electricity, but can also be used to heat water with solar-powered water heaters. While not directly harnessing the sun's rays, skylights are an energy- and cost-efficient way to increase lighting and warmth.
5. Little Maintenance Required.
Once your solar energy equipment is installed by a professional, there will be very little you have to do. There is no need to schedule regular maintenance checks, but you will want your installer available if you ever have questions or problems.
6. Receive Tax Credits.
Companies and individual homeowners can earn generous tax credits from the federal government for having solar equipment installed. This reward for using solar energy is an added bonus in addition to all the other benefits individuals and businesses can enjoy.
Converting to Solar-Powered Energy
From individual homeowners to large-scale enterprises like Walmart, many have made the eco-friendly, cost-effective switch to solar power. As San Diego's best solar installer and leading solar financing company, we here at Baker Electric Home Energy want to help you make this advantageous change in energy use and believe that you'll find it easy to make the switch with our support.
It's clear to see what is the advantage of solar power energy use, no matter how small or large your building. San Diego is one of the best cities for taking advantage of the sun's power to help you run your home or business in a more budget-savvy way while also benefiting the environment. With the cost of solar being so low and utility rates rising, there has never been a better time to switch to solar than now! Call Baker Electric Home Energy today and speak with one of our friendly Solar Energy Consultants for a free quote.