Large Enterprises are Switching to Renewable Energy Sources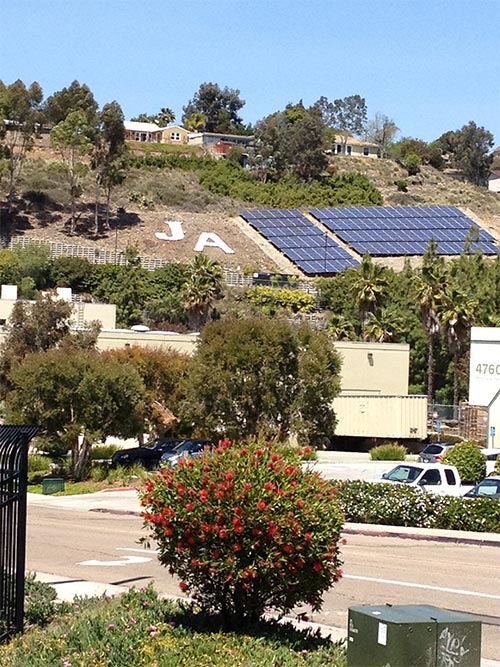 Walmart's Use of Solar Power Sets Example for the Retail Industry
More and more businesses are coming to realize the advantages of solar power and other renewable energies, both from an environmental standpoint as well as to help them boost their bottom line.
As proud employees of the San Diego solar company many homeowners and business owners prefer to work with, we at Baker Electric Home Energy were happy to read a recent report from Walmart about its efforts to promote environmental sustainability. Specifically, Walmart has invested heavily in its renewable energy program, using wind and solar power at its facilities around the world.
This is very encouraging for the solar power industry as well as for consumers, because when a large company like Walmart demonstrates its commitment to preserving the environment and conserving natural resources, it is bound to have a ripple effect across the industry. The more large companies follow this trend, the smaller our collective carbon footprint will be.
If you are a business owner, you may be wondering, what are the advantages of solar power? Walmart provides a great example of what companies can accomplish when they switch to renewables. According to Walmart, the company has established 150 solar installations in seven countries to date, which are responsible for delivering as much as 71 million kilowatt hours to its stores, distribution centers and clubs every year. The company says that the power it generates is sufficient to remove 9,600 vehicles from the roads in a year. With the cost of solar on the decline and rates for electricity generated by fossil fuels on the rise, switching to solar makes sense financially for so many companies.
Southern California receives abundant sunshine throughout most of the year, making us the envy of those who must contend with the bitter cold of winter. Readily available sunshine is why a growing number of Southern California households and companies are turning to solar panels to get more of their power. Walmart estimates that 75 percent of its California facilities will use renewable energy, including solar power.
Walmart notes that its solar power and other renewable energy projects are good not just for the environment, but also for helping the company keep its prices low for consumers. In fact, Walmart says it is working to eventually get all of its power from 100 percent renewable energy. This is a great goal for any business and will make a big difference in people's lives and in the health of our environment.
At Baker Electric Home Energy, our team of expertly trained professionals has helped businesses both big and small to go solar by installing state-of-the-art photovoltaic technology at their facilities. Reduced utility bills and the satisfaction of helping preserve the environment are the main considerations for these businesses when they ask, "what are the advantages of solar power?" To learn more about why we are the preferred San Diego solar company for so many businesses in Southern California, please feel free to contact us today by calling (877) 543- 8765.