Advantages of Solar Energy Will Help San Diego Airport Save Millions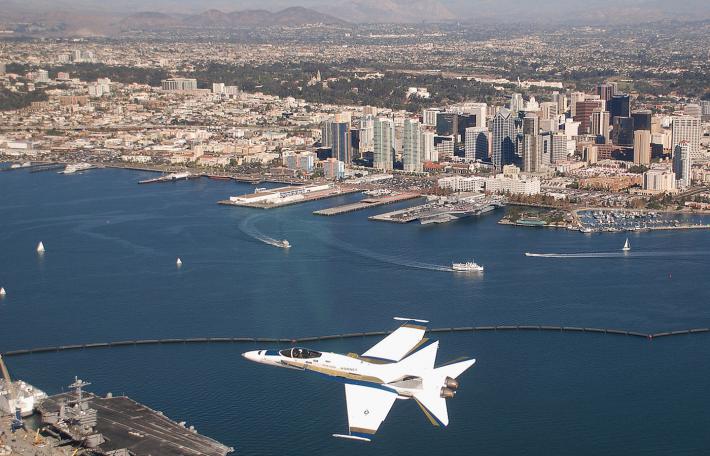 Solar coming toLindbergh Field
San Diego International Airport has announced that it will begin using a solar power array to offset between 10 to 13 percent of its energy requirements at its two main terminals. Baker Electric Solar has become known for delivering the solar installation San Diego businesses have come to rely upon, and we applaud our local airports efforts to seek the advantages of solar energy.
3,300,000 Watt System
Airports need a great deal of energy to keep their operations humming 24 hours a day, which means that they typically have a large carbon footprint because of the use of fossil fuels to generate their power.
Aside from the fossil-fuel power used for the facilities themselves, a great deal of pollution is already associated with airports, with exhaust from airplanes and vehicles taking passengers to and from the terminals contributing to pollution. Airport facilities are therefore a great place to showcase solar power technology, since so many people use these transportation hubs every day.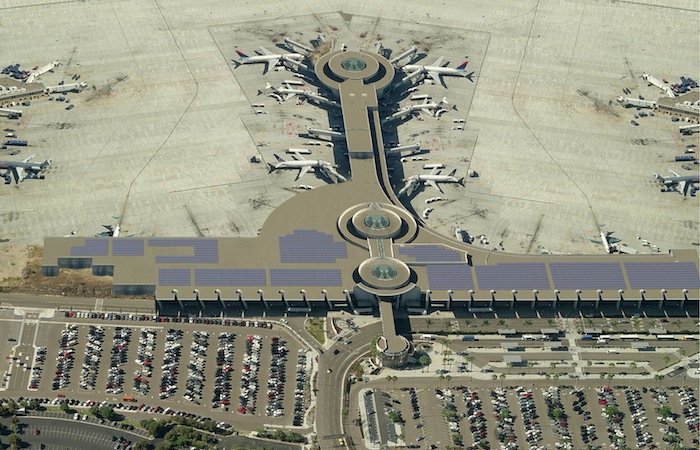 When asking what the advantages of solar power are, you can look to large institutions such as airports to see how this green technology can make a difference in protecting our environment.
The new solar installation should be finished by the end of 2014, according to the San Diego Union-Tribune. Officials estimate that the airport will save a minimum of $3 million in electricity fees thanks to the solar panels, which will be installed on top of Terminal 2 and some sections of the nearby short-term parking facility. Project developers note that the savings could rise to as much as $8 million, depending on how much electric utility fees will increase in the future. Rising cost in utility fees is a huge consideration one should take when looking at the initial cost of solar energy for their home or business. Utility rates historically rise 6-7% annually while the cost of solar has dropped every year.
Saving money on utility bills is one of the biggest advantages of solar power, along with reducing greenhouse gases and our dependence on fossil fuels. In the case of San Diego International Airport, the facilitys 3.3 MW solar power system is expected to generate 5.3 GWh of electricity every year.
Make the Switch
Southern California is an excellent proving ground for solar power technology, since the state benefits from nearly year-round sunshine. Businesses of any size can benefit from solar panels. Not only do they save money on power, they can improve their public image and attract more customers and clients who are interested in safeguarding the environment.
Baker Electric Home Energy is the premiere provider of solar power in Riverside,San Diego, Orange, and San Bernardino counties. Our expertly trained professionals have experience in setting up customized solar solutions for a wide variety of businesses and residences. For details on the best solar installation San Diego has to offer to companies and homeowners, please contact Baker Electric Solar today. We are your San Diego solar company backed by 75 years of electrical contracting experience.