Clean Energy Initiatives Make it Easier to Go Solar in California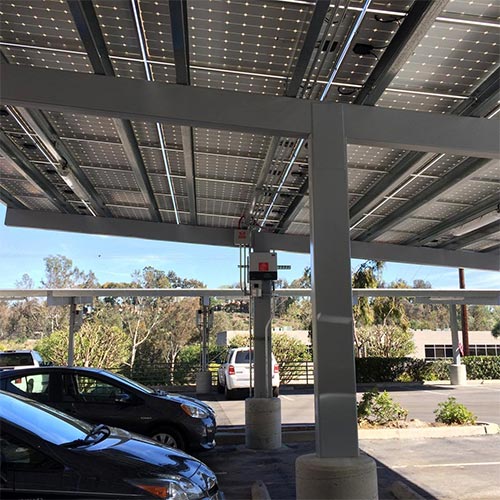 HERO Program
California is encouraging people to make the shift from fossil fuels to cleaner, low-carbon energy in a bid to reduce pollution across the state and to help improve air quality.
One great example is the HERO Program. HERO is for residents who are interested in going solar but who need some financial assistance.
Anyone in sunny southern California who has been concerned that the cost of the solar panel might be too much for him or her to afford will want to look into HERO Financing, which stands for Home Energy Renovation Opportunity. This program is designed to make your home more energy efficient, enabling residents to spread out their payments for a solar power system over as many as 20 years.
HERO Financing gives people tax deductible, low-interest financing for solar panels, which they pay for through their property taxes. Most importantly for people who are still wondering if they should make the switch: If you move before paying off the photovoltaic technology installed on your home, you can arrange for the new homeowner to continue making the payments. This removes the concern that some people have about paying for something over a few decades when they think they might be moving in a few years.
Climate Credit
The HERO Program in San Bernardino, Riverside and San Diego Counties is one aspect of California's efforts to reduce pollution. For example, millions of residents will start receiving a climate credit in April, thanks to the Global Warming Solutions Act (AB32), according to a recent article at the San Francisco Chronicle. Every April and October, California utility bill customers will receive a credit of approximately $30 to $40, with the amount dependent on which particular utility is providing service to you.
The Chronicle noted that residents can then use these rebates to pay for more energy-efficient equipment, such as new low-power LED light bulbs to replace their conventional incandescent bulbs. If everyone uses their rebates to save even more power, the state will be well on its way to curbing pollution and reducing our collective carbon footprint. In this way, being more energy efficient at home isn't just good for your wallet, it's also good for our entire community. The more energy we save individually, the better off we'll be as a state.
As photovoltaic equipment becomes used more widely in people's homes and businesses, it will become less expensive to manufacture because of the economy of scale. However, instead of waiting for the cost of the solar panel technology to decrease, you can take advantage of HERO Financing and get started with solar power now at an affordable rate.
We here at Baker Electric Solar have years of experience designing customized solar panel solutions for business owners and homeowners in Southern California. For details on what the HERO Program in San Bernardino, Riverside and San Diego means for homeowners, or to schedule an appointment for a solar power consultation, please feel free to contact us today. Baker Electric Home Energy is an approved HERO Program solar contractor.