Baker Electric Home Energy Grows into New 26,000 sq ft Facility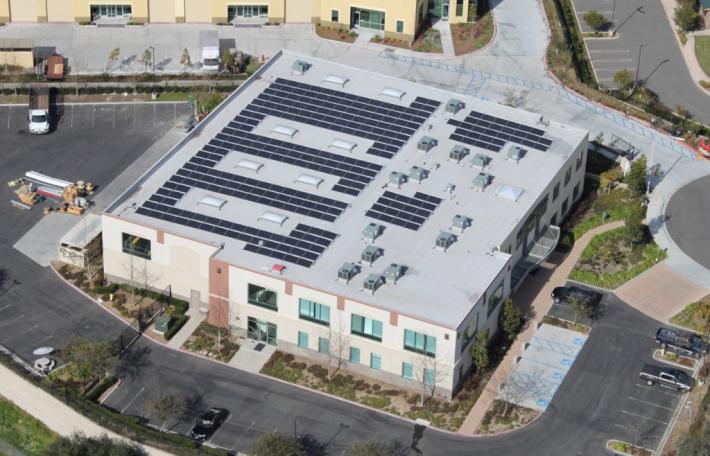 Moving Day
When I first started writing this blog, I was surrounded by moving boxes and stacks of accumulated office supplies. It was moving day here at Baker Electric Home Energy.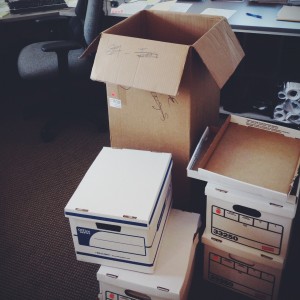 Yesterday, May 12, marked the first day that we are operating out of our new 26,000 sq ft facility in Escondido. Why the move? We have outgrown our shared space with Baker Electric, Inc. at the Corporate Headquarters!
While the relocation didn't take us far (we're just down the street) it was a big deal around here. Baker Electric Home Energy has shared the 30,000 sq ft Corporate Headquarters with our sister company Baker Electric, Inc. since our inception. While we were sad to say goodbye to some of the Baker friends we will no longer see daily, we are excited to have space available to continue growing.
Going Strong
Last year was another record-breaking year for Baker Electric Home Energy. The growing demand for residential solar propelled by our reputation as one the best solar companies in San Diego has resulted in an expansive growth for our residential solar installations. The total number of homes we helped go solar doubled from 2012-2013 and we're anticipating more than 50% growth for 2014.
And 2013 wasn't just a great year for Baker Electric Home Energy's residential solar – we experienced significant growth in commercial installations as well. Baker Electric, Inc. has been a leading electrical contractor in Southern California for over 75 years, and the last decade has seen an increasing number of projects that feature renewable energy. Working on both commercial and utility scale projects, Baker Electric Home Energy has installed some impressive projects, one of which totaled over 61,000,000 watts! All projects from 2013 bumped our total commercial solar contracted to date to an astounding 81,000,000 watts. That's equivalent to the amount of electricity needed to power 27,000 homes!
18,500 sq ft Warehouse and 7,500 sq ft Office
With continuous success came personnel growth, and the need for more space. Towards the end of 2013, Baker Electric Home Energy CEO Ted Baker and President Mike Teresso began planning to move the company's operations into an independent facility to handle the recent and expected growth. Six months later that idea has become a reality.

"Were very excited about the move and need for expansion," said Teresso. "Baker Electric Home Energy has seen tremendous growth and the time had come for us to expand into our own space. Our new facility is 26,000 sq ft. and provides us with the room we need. It'll allow us to hire even more staff and better serve our customers.
When asked about the move into such a large building and what it meant for our future, Mike commented, "In this growing solar market, both residential and commercial customers are seeking a solar installer with the experience that Baker offers. Acquiring the new facility was not only a necessity to respond to the growth but also serves as a statement: We're here to stay. Among the many options that consumers have for their installer, Baker Electric Home Energy will continue to offer the best customer experience throughout Southern California."
"The Baker family has created a history and reputation for providing quality electrical contracting services for over 75 years," CEO Ted Baker said. "Baker Electric Home Energy is a forward-thinking company. As CEO, it's my desire that the Baker name become as synonymous with renewable energy as we are with electricity. The growth and success of Baker Electric Home Energy shows me that we are well on our way to extending our legacy."