SunPower Solar Financing Loans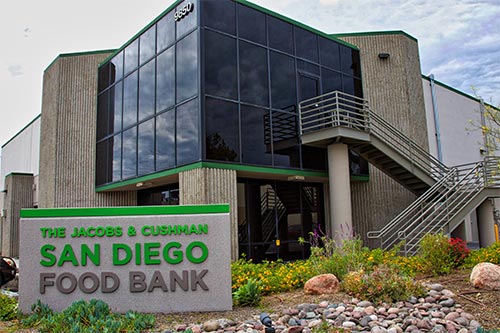 SunPower Corp. & Admirals Bank Launch Solar Financing Program
Maybe you're thinking of making the switch to solar energy and have been eyeing the ultra-efficient SunPower panels for your home, but are concerned about the cost associated with purchasing such a great solar panel. The purchase option from Baker Electric Solar makes sense for you and your family, but your bank's rate is higher than you'd like.
Well, good news: SunPower just announced a strategic relationship with Admirals Bank to provide a $200 million loan program for SunPower residential solar installations over the next two years.
Customers with approved credit that are interested in a SunPower solar panel installation on their home can apply for a loan of up to $60,000 to cover the cost of the solar energy system.
"As a lending leader for residential solar power systems, Admirals Bank understands the unique value proposition that SunPower's proven, high-performance solar technology offers," said Admirals Bank Chairman and CEO Nicholas W. Lazares in a statement. "For that reason, under this program, we are offering preferred interest rates for homeowners who choose SunPower solar energy systems. Admirals stands behind families and communities that choose to maximize their savings and minimize their carbon footprint."
This is great news for some customers. The loan payment could potentially be lower than their current electric bill, meaning saving money right away. Once the loan is paid off, free electricity for the life of the system – with SunPower, that's at least 25 years!
SunPower's loan program isn't limited to certain areas either; it's available in all 50 states.
As SunPower's first Elite Dealer in San Diego, we're thrilled to hear the news about how SunPower is making it easier for homeowners to make the switch to solar.
If you want more information about SunPower panels, click here. For more information on leasing options from SunPower and Baker Electric Solar, click here.
Thinking of installing SunPower solar panels on your home? Call or click today for a free quote!
Go Green and Save Some Green
It's no surprise that solar energy is better for the environment than traditional power sources. Solar generates electricity without emitting any harmful greenhouse gases into the atmosphere. That's because it uses the "photovoltaic effect" to turn light energy into an electric current. Solar panels have no moving parts and require little to no upkeep.
But going solar isn't just good for the planet – it's good for your wallet too. Solar energy can eliminate your monthly bill anxieties while giving you the energy independence you've always wanted. Do you worry about running your air conditioning, heating your swimming pool or doing that extra load of laundry because of rising electric rates? Switching to solar can rid you of those worries and allow you to use power the way you want to, without having to worry about a big electric bill at the end of every month.
At Baker Electric Solar, we don't do cookie cutter. Every solar system we install is custom designed to meet your family's unique energy needs for the next 25+ years.