The Era of Renewable Energy Acceptance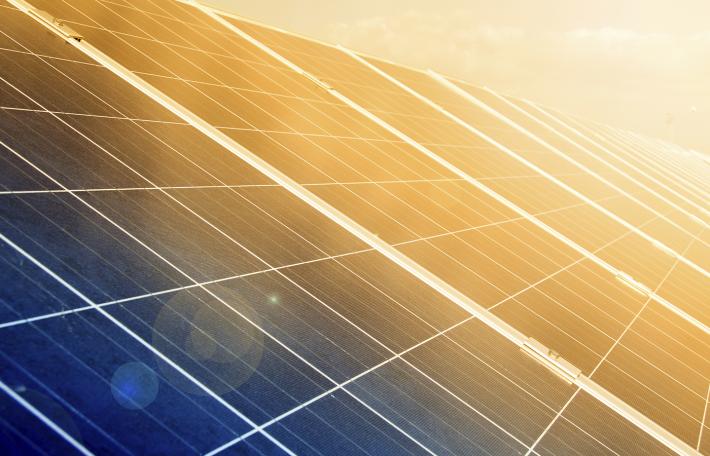 Solar's Growth Encourages New Partnerships
As I watch the 2014 World Cup, I can't help but notice the Yingli Solar advertisements lining the pitch once again. The first time I saw the blue and white ad was in 2010, when Yingli Solar, also known as Yingli Green Energy Holding Company Limited, became the first renewable energy company in history to sponsor FIFA.
Now that I'm in the solar industry, their sponsorship of FIFA and other soccer clubs (U.S. Soccer, Bayern Munich) has certainly piqued my interest.
While I'm tempted to write about how much money Yingli spends on its sponsorships and the poor quality of their product, that's not the focus of this post. I want to talk about why this form of advertisement is significant and how I think we have entered a new era of energy acceptance.
The 2014 World Cup has seen the return of the big FIFA partners – Adidas, Coca-cola, VISA to name a few, but some of the second-tier sponsors are interesting. We're used to seeing the logos or commercials from oil powerhouse BP and its brand Castrol (another second-tier sponsor of the World Cup) during major sporting events, but it's uncommon to see advertisements from a renewable energy company.
This effort from Yingli is of course to raise brand awareness. Their biggest consumer countries are football (soccer) countries – Germany, Italy, France, and the United States. However, it's interesting that a solar panel manufacturer would want to make it's brand known around the world, which is likely what is happening during this World Cup. Yingli's logo is on the digital boards around the pitch of each game for a total of about 8 minutes per game. Considering that 2.2 billion people watched 20+ minutes of the 2010 World Cup in their homes alone according to FIFA, that's a lot of exposure for the Chinese solar manufacturer.
Will this drive consumers to want Yingli panels? Probably not. Whether or not it's Yingli's goal to become a household name in the near future like Samsung did in the late 90's, I won't speculate on, but I will say that I think their efforts are furthering the goals of everyone in the solar industry. How? In showing that it's possible for a solar manufacturer to have the kind of revenue needed for that level of advertising, in my opinion, Yingli has in some ways reinforced the notion to everyone watching the tournament that renewable energies are a viable and likely future source of power for the world. Yingli's sponsorship is more than advertising, though. The partnership plays into part of FIFAs mission: building a better future for all through football by caring about society and the environment.
In addition to reassuring football fans that solar is legit, the Yingli advertisements accomplish something else. The words "Yingli Solar" appear beside the likes of McDonald's, SC Johnson, and Anheuser-Busch – and though those three are U.S.-based companies, they are common names to average families throughout the Americas, Asia, and Europe. This sort of branding breaks down the barriers of the stigma that only the extremely affluent or the environmentally-minded get solar, or that solar only comes from government-sponsored initiatives.
A Shift in Power
I think the world, and especially the U.S., has entered a new era of energy acceptance. People around the world are beginning to accept that fossil fuels are the way of the past and renewables are the future. According to SEIA, the amount of solar that was installed in the U.S. in 2013 was an overall increase of 41% from 2012 and had a market value of $13.7 billion.
It's worth noting that despite the impressive moves the U.S. has made in the solar arena in the past few years, we're still fifth in the world in terms of peak photovoltaic power capacity. Some of the other solar-using countries are looking beyond simple utility and residential solar use and are planning some real "blue sky" sort of solar initiatives. The Japan Aerospace Exploration Agency (JAXA) is planning what it calls the Space Solar Power Systems (SSPS) project, a space-based solar plant that captures light, converts the energy to microwaves and transmits those microwaves to power receiving facility planetside. A consortium out of solar leader Germany has plans for DESERTEC, a project that aims at harnessing renewable energies from sites where those energy sources are more abundant and then transferring that electricity to consumption hubs, namely Europe.An illustration from DESERTEC Foundation shows possible plans for large concentrating solar power farms spread throughout North Africa and the Middle East.
Sketch of possible infrastructure for a sustainable supply of power to Europe, the Middle East and North Africa (Source: DESERTEC Foundation)
While SSPC and DESERTEC are still way out there on horizon (2030-2050) it's encouraging to see brilliant minds thinking about solar and other renewable energies and not oil. Our dependency on oil was not formed overnight and will not be fixed overnight either. It will be a slow wean and require a behavioral change from electricity consumers around the world. I speculate that as gasoline and coal-powered electricity prices continue to climb here in the States and around the world, people will want a change and expect that of their governments. It's an exciting time -the cost of manufacturing solar panels has come downdramatically and the industry's future looks bright (pun intended).
Will Yingli, SunPower, REC, Suntech and other solar manufacturers become common household names in time? I optimistically say yes.Just as seven companies dominated the oil industry in the early 1900's, we're seeing several big national and worldwide solar companies paving the way for renewable energies to take over. Oil companies know it's coming and many have already begun dumping billions of dollars into renewable energy research and development. The first solar cell was created in 1954. What would the world look like if thegovernments that spent millions during the 50's to secure oil would have instead invested in advancing solar technology? Maybe in time we will get to see.
For more information on how you can make the switch to solar, call or click today! Baker Electric Home Energy is Southern California's only solar installation company backed by over 78 years of electrical contracting experience.