New Scratch-Resistant iPhone 6 Screen Based on Solar Power Industry Innovation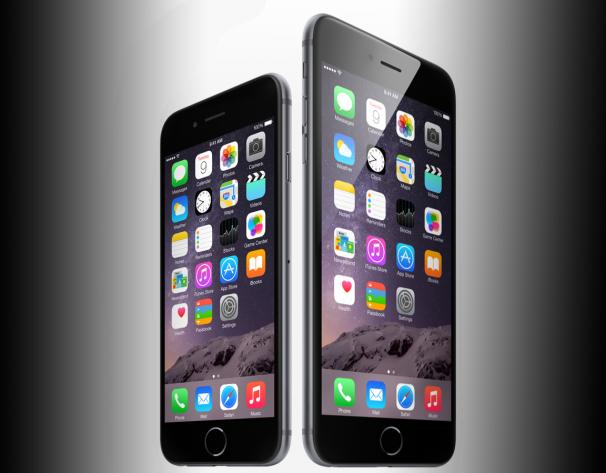 Fans of Apple products such as the iPhone were thrilled to see the latest upgrades and innovations showcased by the company at an event in Cupertino, CA this week.
Apple unveiled its new Apple Watch, an upgraded operating system for mobile devices along with the latest iPhone models, the iPhone 6 and the iPhone 6 Plus on September 9. One of the standout developments in the new iPhone is the very thin, touch-sensitive sapphire screen that Apple is promoting for its advanced scratch-resistant properties.
Solar Technology Behind Building the iPhone's Thinner Screen
It turns out that the iPhone 6's new ultra-thin screen is a result of innovations that began in the solar power industry, according to a recent post at Renewable Energy World.
Twin Creeks Technologies invented a process called PIE, which stands for proton induced exfoliation. Although it sounds like you need to have a background in nuclear physics to understand the process, it basically means that you fire high-energy protons at sapphire, a crystalline structure. The ions plunge 20 microns into the sapphire surface (for comparison, a human hair is about 50 microns wide on average).
After heating the material, the embedded ions create bubbles that connect with one another, resulting in a thin crystalline section that we can use to build new tough iPhone screens as well as a substrate for solar cells.
Twin Creeks Technologies' innovation should eventually make it less expensive to create photovoltaic panels. However, the company debuted its research at a time when the solar power industry was going through upheavals, with companies consolidating and closing some factories, noted Renewable Energy World. For now, the technology is being used to create iPhone screens, but we may eventually see it used for harnessing the power of the sun.
Apple Also Benefits from Solar Power to Process Data
As a technology company that acknowledges its responsibility to minimize its carbon footprint, Apple has been focusing on reducing the amount of power consumed by its products, achieving a 57 percent reduction since 2008.
What's more, the company now uses renewable sources of energy to power each of its data centers, relying on geothermal, wind and solar power. Each time a user asks Siri a question or downloads a song from the iTunes Store, for example, the energy comes from a clean source.
At Baker Electric Solar, we're always pleased to see news about large companies benefiting from solar power industry innovations. The popularity of Apple products like the iPhone and its new scratch-resistant display means that the fruits of solar energy research will be passed along to many customers around the world. With Apple using solar to power its data centers as well, we hope that businesses as well as consumers will become more inspired to use renewable energy themselves.
If you're ready to go green and install solar power panels at your home or place of work, please feel free to contact the photovoltaic experts at Baker Electric Home Energy to get a quote or make an appointment today.