Top 3 Reasons Your Electricity Bill is High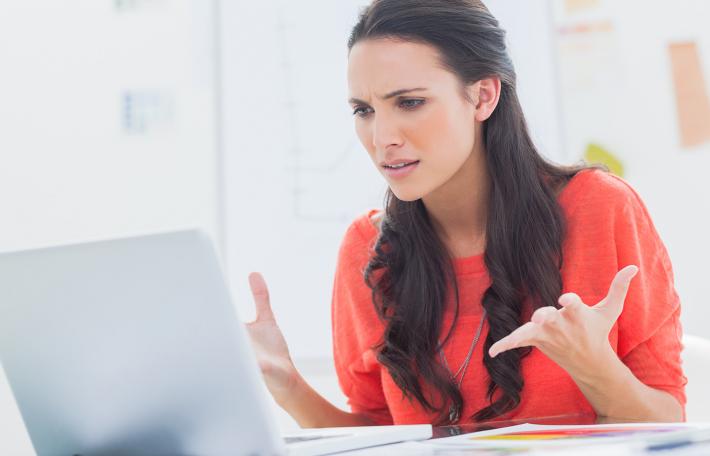 Do you cringe every time you see your electricity bill for the month? If you're scratching your head wondering why it's so high despite your best efforts to be energy efficient here are the Top 3 Reasons Your Electricity Bill is High:
1. Constantly rising operating costs of the utilities drive up rates
2. Appliances in your home, and your home itself, may not be energy efficient
3. You don't have solar
Rate Increases Across Southern California
In June 2014, the California Public Utilities Commission approved yet another increase in residential rate changes for all three investor-owned utilities (SDG&E, PG&E, SCE). If you didn't read about it then, check out my post about it here.
Why do rate increases happen? Because the investor-owned utilities increase their revenue requirements every year.
In accordance with AB 67, which California Legislature passed in 2005 to establish an annual reporting requirement that would identify the costs to ratepayers of all utility programs and activities, the CPUC reported the 2013 annual revenue requirements of the public utilities in Southern California:
SDG&E: $3.1 billion
SCE: $12 billion
PG&E: $12.5 billion
Utility costs or revenue requirements fall into three major categories: generation, distribution, and transmission. The book value of these three categories, after depreciation, the rate base. Utilities earn a regulated rate of return on their rate base. A larger rate base results in higher net income for the utilities.
Between 2004 and 2013, the utilities' rate base doubled, increasing from $23 billion to $46 billion, leading to increases in General Rate Case revenue requirements.
What is General Rate Case revenue? GRC revenue requirements are further broken down into Operations & Maintenance, Depreciation, Return on Rate Base, and Taxes. The GRC revenues make up about 50% of total revenue requirements for each of the utilities, and within that, Operations & Maintenance accounted for a large portion of that requirement.
SDG&E's Operations and Maintenance (labor and non-labor expenses) revenue requirement was $784,102,000.
All that to say, a higher revenue requirement leads to a higher rate requirement from customers, a higher rate requirement means higher electricity bills.
Energy Efficiency at Home
Another reason why your electricity bill is high could be because your home and appliances are not energy efficient. Energy.gov provides the above chart displaying the typical electricity usage of household appliances. The site also states that household appliances account for 13% of household electricity use. Upgrading dated appliances to newer, more energy efficient appliances can decrease your monthly electricity bill. New refrigerators, for example, are much more efficient than older models.
Most electricity consumption comes from heating and cooling a home. Running the AC can cause monthly bills to skyrocket as homeowners are quickly raised out of Tiers 1 and 2 and into the pricier Tiers 3 and 4. If a home is not efficient when it comes to insulation, these costs are only increased. Updating old duct work, getting a whole home fan, or swapping out old windows and doors are just a few ways you can make a home more energy efficient and decrease your electricity bill. The HERO program is making it easier for homeowners to make energy efficiency home improvements by providing financing for approved energy efficient, water efficient, and renewable energy products. HERO finances 100% of the cost to purchase and install eligible products and allows repayment to be made through your property taxes. If the property is sold before the HERO Financing is paid in full, the remaining payments can be passed on to a new property owner.
To learn more about saving energy at home, check out https://www.energy.gov/articles/earth-day-recap-sharing-tips-improving-your-home-s-energy-efficiency and to learn more about what products HERO covers, check out https://www.renovateamerica.com/financing/hero.
Going Solar
The most obvious answer to why your electric bill is so high is because you don't have solar! If your average electric bill is $150/month, then switching to solar probably makes financial sense for you. Our customers save money every month by eliminating their electricity bills entirely and start using clean solar power that they either purchased, financed or leased.
If your growing electricity bill is a concern, call us today. Our expert team of Solar Energy Consultants will talk to you about the benefits of solar and if your home is a good fit. We don't sell solar, we inform people and empower them to make the best choice – but of course we want them to choose us!