Gov Jerry Browns Plan to Boost California Renewable Energy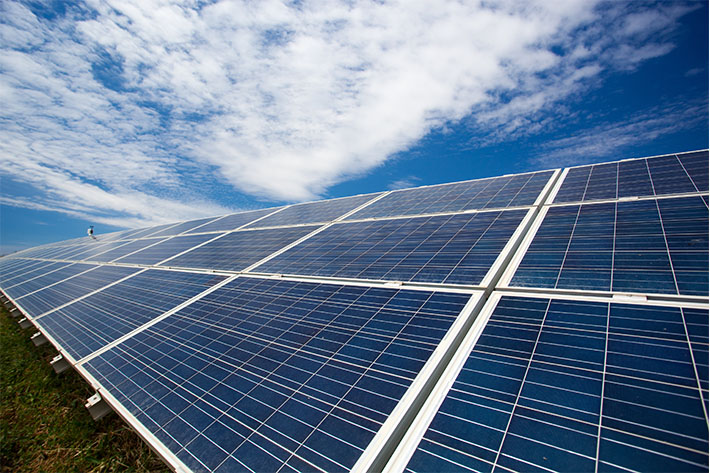 Governor Brown Doubles-Down on Solar: What's It Mean for the California Homeowner?
On Monday, January 5th, 2015 Governor Jerry Brown gave his inaugural address in what will be his final and unprecedented fourth term. It was a speech that sought to cement Brown's legacy around issues like health care, infrastructure, and higher education.
The boldest elements of his speech centered around California's role in leading the fight against climate change. Specifically, Brown listed three goals to be accomplished within 15 years:
– Increase the amount of electricity the state derives from renewable sources from one-third to 50 percent.
– Reduce petroleum use in cars and trucks by up to 50 percent.
– Double the efficiency of existing buildings and make heating fuels cleaner.
Jerry Brown's final inaugural speech solidifies his role as a leader in climate change.
The Governor Goes Big
The most intriguing of the three goals is Brown's call for increased renewable electricity. California has been leading the way since 2006, when the Global Warming Solutions Act was signed by then-governor Arnold Schwarzenegger. Among other things, that law called for the state to generate one-third of its electricity from renewables by 2020. It was an ambitious goal — but as far as Governor Brown is concerned, it's not good enough. He wants to boost the amount of renewable energy by one-third to 50 percent within the same five-year time frame.
How, Exactly, Does the Governor Plan to Do It?
Brown envisions a solar-heavy approach along with other technologies like wind power, micro-grids, and battery storage. The plan has some detractors. Some note that an increased investment on renewables may curb economic growth. And more renewable energy can lead to a glut of energy flowing to the grid, impacting reliability. The state will need to make the necessary infrastructure investments to address this possibility.
But…The Future Is Already Here
Of course, you don't need to wait till 2030 to realize the benefits of residential solar. Prices for household solar systems have dropped by almost 30 percent from 2010 to 2013. Homeowners who decide to lease their system can have it installed for zero upfront costs and low monthly payments. Homeowners who decide to purchase can take advantage of a federal tax credit making solar a very affordable investment that will only become more valuable over time.
Interested in learning more about getting solar on your home or business? Call us today at (877) 543-8765 for a free quote! We custom design all of our solar systems to meet the needs of each individual customer – it's our goal for your system to meet your energy needs for the next 25+ years. The Baker Way is doing business the right way, so our customers can feel good about their decisions to go solar with the best solar company in Southern California for decades to come. Solar energy isn't just good for the environment; it's also good at saving people lots of green. When you make the switch to this renewable energy, the planet's not the only one who will thank you, your wallet will too.