SunPower Acquires Micro Inverter Company SolarBridge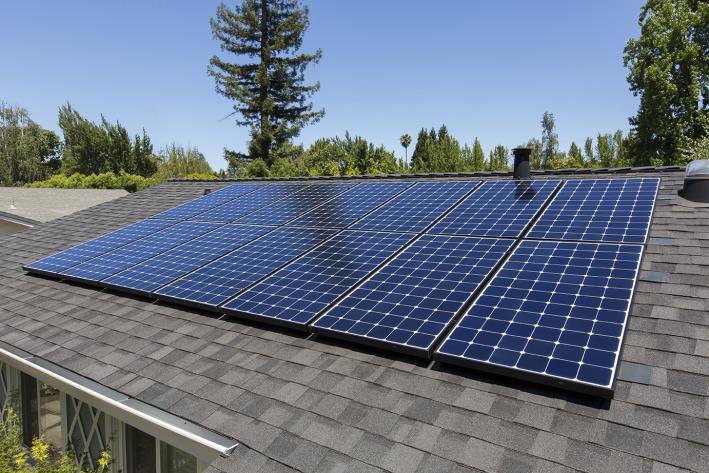 SunPower Acquires SolarBridge
SunPower announced in early November of 2014 that it bought SolarBridge, a company that uses integrated micro inverter technologies for the solar industry. SolarBridge is known for its patented Pantheon micro inverter, which mounts directly onto solar panels and increases the systems efficiency and reliability. Youre probably wondering what this has to do with solar power in San Diego, so keep reading to learn how this will benefit you.
What are micro inverters?
Solar micro inverters are devices that convert direct current (DC) to alternating current (AC).They are different from the conventional string and central solar inverters, which are connected to multiple solar modules or panels of a system. The main difference is that solar micro inverters are actually attached to the racking behind every solar panel of an array.However, they are also small enough that they can be integrated into the solar panels within the factory. What does this mean? Several things. The first is that these micro inverters wont need to be installed on site, which means less laborand all over faster installation process too.
What does this mean for SunPower panels?
While at the time this post was written, SunPower has not come out and said they will take another stab at AC panels, it's a safe bet that's why they bought SolarBridge.If so, there are a fewnew benefits toSunPower ACsolar panels with integrated SolarBridge micro inverters. First and foremost, higher energy production. SunPower already makes the most efficient solar panel in the world -this combined with the 95.5 percent efficiency of SolarBridge Pantheon micro inverters will make for even stronger solar installations. Currently, SunPower 327's are too powerful to use in conjunction with Enphase (or any brand for that matter) micro inverters. SunPower creating their own next-gen micro makes sense and in my humble opinion is a wise choice for them.
Increased reliability is also a key advantage in this acquisition. The SolarBridge Pantheon micro inverters eliminate planned inverter replacements, which canreduce entire system costs. Installation costs are likely to be lowered as well. And if that wasn't enough,SolarBridge micro inverter technology offers a design life in excess of 25 years – a definite necessity if SunPower hopes to keep they're industry-leading 25 year product and performance warranty on their panels.
What does this mean for your solar options?
Baker Electric Solar is your go-to solar company when it comes to SunPower! We are San Diego's first SunPower Elite Dealer and have a huge inventory of SunPower solar panels instock year round. So what does that mean for you? It means you can look forward to new cutting edge panels for your San Diego homes. This acquisition allows SunPower to create a new product that will combine their already high-efficiency solar panels with new micro inverter technology. Your systems efficiency and reliability will increase.
Ready to start saving and go solar? Download our Solar Installation Checklist