Solar Power Around The World: Kenya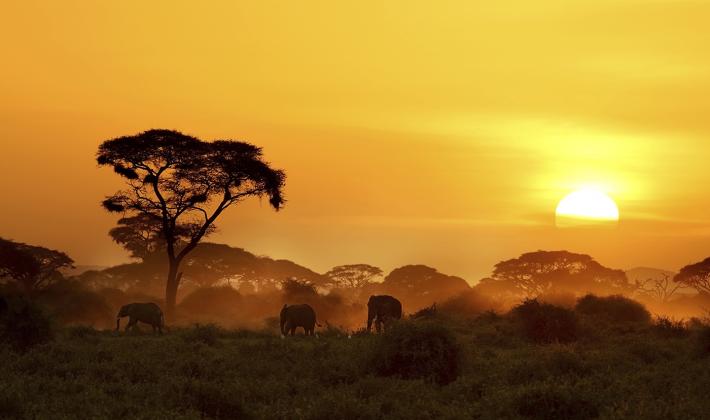 This week is another Solar Power Around the World post. I'm taking a break from talking about solar in San Diego to talk more about the growth of solar power in the developing world. Specifically, Kenya's solar generation, a country that has a lot of promise when it comes to being a leader in the solar world. I'm excited to write about this because East Africa is a place dear to me. I actively do community development in Ethiopia and am hopeful about all the things solar energy currently does, and will do, for this region of the world.
Power Needs
Like many that live in sub-Saharan Africa, 34 million Kenyans have no electricity in their homes. That is a whopping 84% of the population. Connecting to the limited grid is super expensive and service is unreliable. Kenya's current alternative is using kerosene, which Kenyans agree is both dangerous and expensive. On average, Kenyans spend the equivalent of 50 cents a day on kerosene. While that may not seem like much to us, this could be a third or more of many Kenyans' expendable income.
Solar in Kenya
What is the current solar situation in Kenya? According to the Kenyan Energy Regulatory Commission, the country receives 4 to 6 kilowatt hours of sunshine per square meter every day and is only using 20 megawatts of power. This is less than 1% of their total solar energy potential. Realizing this potential, the Kenyan government, partnered with several private companies, has identified nine sites to build solar power plants. The $1.2bn project could provide more than half the country's electricity by 2016.
Greenmillenia Energy Limited (GEL) is one company that is in talks to create a large solar power plant in the Isiolo county of Northern Kenya. This plant would have a total output capacity of 40 megawatts. This sized plant could deliver reliable power to the national grid for a fixed price for nearly two decades. If built, this plant will be larger than Africa's current largest solar farm in Rwanda, which has a capacity of 8.5 megawatts.
Additionally, humanitarian aid companies like M Kopa have sprung up. M Kopa is a solar start up operating in Kenya that has recently been a hot topic in solar news. The company's goal is to supply cheap and clean solar power to the millions of Kenyans living in rural areas. Bringing the latest solar technologies together, M Kopa is selling solar panels, batteries, and lights at shops around Kenya. The company officially set up 18 months ago and already has 60,000 customers, with a goal of one million by 2018. Not bad in a country where over 70% of the population lives on $2 or less a day. For more on M Kopa click here.
Solar power here in the states, and especially here in San Diego, serves for many homeowners as an alternative to paying high electricity bills from utilities. While it serves that purpose in Kenya too, it does much more. Having electricity in towns helps shops operate more efficiently and having lights in rural areas drastically reduces crime. The potential is definitely there and it will be interesting to watch Kenya's future in solar power!
Loved the latest Solar Around the World post? Our next one will be out February 24th and you'll get the chance to see how solar in San Diego stacks up against the powerhouse country, Germany. While you wait, start contributing to your role in making the state of California a leader in solar energy and get a free quote now!