Solar Powering the Next Generation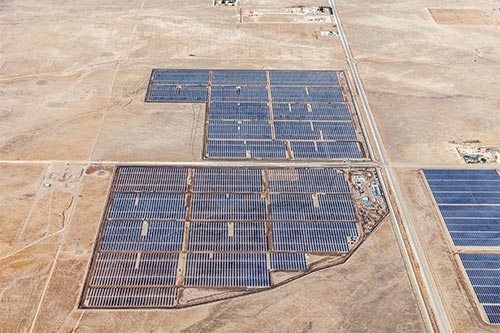 According to the Solar Energy Industries Association (SEIA), over 500,000 homes, businesses and public entities have installed a solar energy system in the U.S. Of those, about 3700 are located on public or private K-12 schools. That's right, American schools are converting to solar.
But why are so many schools unplugging from the utilities and creating their own power?
Here are three reasons why solar is powering the next generation:
Financial Savings
According to SEIA, one of the most frequently cited reasons schools give for going solar is the opportunity to save money. It's no secret that some schools experience financial hardship at some point or another, especially here in California, so I for one am thrilled whenever I hear about a school making the switch to solar.
Probably the biggest factor in how much money a school can save by switching to solar is the current cost of solar. The average installed costs for commercial solar systems have fallen by over 50%, from $6.00 to $2.97 per watt-DC in just the last 5 years. In addition to this price drop, there has also been an increase in available financing options.
In 2010, Baker Electric Home Energy provided turnkey engineering, procurement, and construction under general contractor Barnhart Balfour Beatty to deliver a 276.92 kW solar power system at Hill Creek School in Santee, CA. The system consists of 1,204 solar panels and has an estimated annual production of 408,000 kWh. Now that it's 2015 and Hill Creek has been enjoying clean energy for nearly five years, the Santee School District is experiencing a significant return on that solar investment.
Just like our residential customers that purchase their solar power systems, public and private schools can experience huge financial savings and enjoy a return on investment in as little as four years.
Available Space
The large, flat rooftop typically found on a K-12 school building is prime real estate for a solar energy system. A school parking lot or other blacktop areas are other locations that can be used to capture the sun's rays and create electricity. In fact, the solar power system that Baker installed for Hill Creek School was done so on ten shade structures. These solar canopies not only generate electricity for the school but also provide the added benefit of shading students on sunny days.
Whether it's a rooftop or an open field, most schools have available space for a solar installation.
Educational Benefits
Having a well-versed science, technology, engineering, and mathematics (STEM) curriculum is of growing importance to the public school agenda – and what better way is there to pique a student's interest in these subjects than having a solar power system on campus?
When a school goes solar, it's an opportunity to educate the next generation about renewable energy, conserving, and recycling. It gives students the knowledge and the power to do what they can to keep our planet green. When Hill Creek School went solar with Baker they actually changed their school motto to Solar Powering Youthful Minds for a Brighter Future.
Baker Electric Home Energy is proud to have helped schools such as Hill Creek School, Palomar Community College and Desert Hot Springs High School make the switch to solar. Have questions? Give us a call at 877.578.8080.