Solar Power Around the World: Israel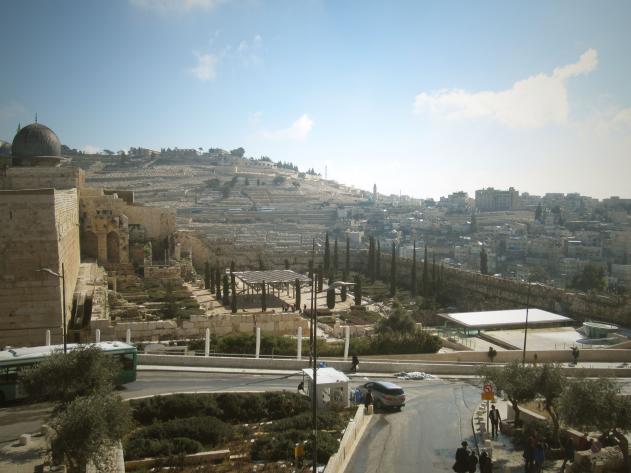 We've been following how progressive countries around the world are supporting the adoption of solar.  In our last post of this series, we talked about the solar superpower that is Germany. Let's see how Israel is promoting the use of solar to ensure a stable source of electricity regardless of its rocky political climate.
Israel's Need for Solar
Israel is unique in its resource situation.  It has no oil reserves and has unstable relationships with its oil-rich neighbors. This means it relies heavily on alternative energy sources such as solar power.
The cumulative photovoltaic capacity of Israel was 731 megawatts in 2014. In the same year, California had 10,695 MWs of installed solar energy capacity. Now, it may sound like Israel is way behind until you consider the size and population of the small nation – it's only slightly larger than New Jersey and has a population roughly the size of New York City.
The Negev Desert – Israel's sunniest region – has become the center of the Israeli solar industry. It's home to The Ben-Gurion National Solar Energy Center, which houses six laboratories that study different aspects of solar energy conversion. The Negev also serves as an international laboratory of sorts where companies from other nations test their solar technologies.
While its total photovoltaic capacity is impressive, Israel really shines when it comes to thermal solar installations. Because of Israel's shortage of natural resources, the government has had to adapt by pushing for wide-scale use of thermal solar. As of the early 1990s, all new residential buildings were required to install solar water-heating systems. Now, more than 90% of Israeli homes use solar to heat their water. That's a huge percentage of the population that turns to the sun for some of its energy needs!
Solar Driving Humanitarian Efforts
Solar in this region isn't all business and research, though. Organizations and individuals from other countries are also involved in humanitarian solar projects there. In late April of this year, a group of Canadian physicians began working to bring solar to hospitals in Gaza through their EmpowerGAZA project. Frequent power outages pose a great danger to hospitals throughout Gaza and turn even basic procedures into a race against the grid. Installing solar panels on hospitals throughout the region would allow for uninterrupted power usage and would ultimately save lives.
Israel Leading Water Conservation
In addition to a widespread use of solar, Israel is also turning seawater into tap water, pioneering new types of irrigation and reusing wastewater at the highest rate of any country in the world. Israelis have worked on water projects in places like China, India, and even California in order to share Israel's drought-defying strategies with other areas that also suffer from water shortages. In fact, IDE Americas Inc., a subsidiary of Israel-based IDE Technologies, is designing the Carlsbad Desalination Project, which is expected to start delivering water to the businesses and residents of San Diego County late this year.
Interested in following Israel's renewable energy lead? Get started by increasing solar use here in the United States!   Our Baker Electric Solar Consultants can provide expert guidance and explain the cost and comfort benefits your family can enjoy with solar.