Baker Supports Food Bank as San Diego Blues Festival Sponsor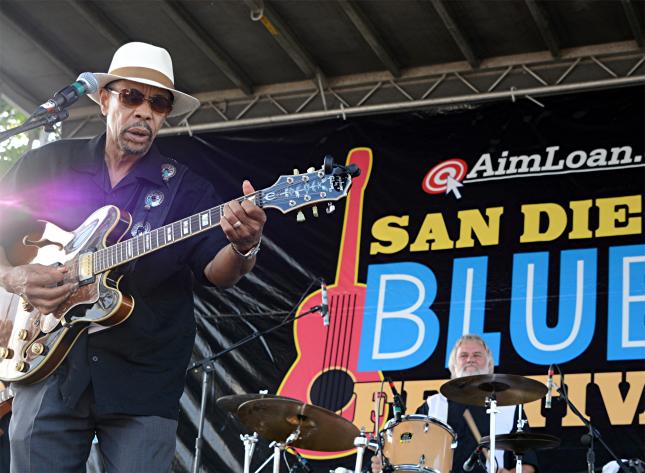 Baker Electric Home Energy is a proud sponsor of the AimLoan.com San Diego Blues Festival Sept. 26 & 27 at the downtown Embarcadero Marina Park North. In its fifth year, the two-day festival benefits the Jacobs & Cushman San Diego Food Bank.
Since the festival's founding in 2011, all proceeds from the two-day event have benefited the San Diego Food Bank. Over the years, sponsors and festival goers have helped contribute more than 18 tons of food and more than $350,000 to help fight hunger in San Diego County.
The family-friendly event will feature blues legends Booker T. Jones and Marcia Ball along with 16 other national and local blues acts on two stages both days. With gates open at 11:45 a.m., attendees will enjoy local craft beer and food, specialty cocktails and wine, along with arts and crafts vendors. General admission tickets are $25 daily or $40 for a weekend pass. Children under 12 are free. VIP passes are also available. The Food Bank is encouraging attendees to donate two cans of food.
As a Stage Sponsor, Baker Electric Home Energy will help "rock the fest" with company volunteers manning our booth and helping to collect canned goods from attendees. At the Baker booth, attendees can learn about the benefits of solar, the latest on net energy metering, the federal investment tax credit (ITC), and the San Diego Food Bank's new 1,400 panel Baker Electric Home Energy system. On July 28 Joan and Irwin Jacobs took part in a ribbon cutting ceremony honoring their $1 million contribution which enabled the Food Bank's rooftop solar installation.
The Food Bank's solar project will yield $120,000 in annual savings and as a result provide 600,000 additional meals to San Diego's less fortunate. The 350kW solar system is comprised of 1,400 Hyundai 250W panels, 16 Sunny TriPower 20kW inverters, 1 Sunny TriPower 12kW inverter, and a Draker Monitoring system with an Advanced Kiosk screen. Baker donated a 65" LG flat screen TV that displays the Food Bank's real-time solar system performance.
"Baker is honored to have designed and installed the Food Bank's impressive solar project," said CEO Ted Baker. "In addition to the significant cost savings realized by going solar, the Food Bank is moving closer to their goal of becoming LEED certified. Stepping up to sponsor the Blues Fest was a natural segue for our ongoing partnership with the Food Bank."
"We're poised for our biggest year yet," said Food Bank CEO Jim Floros. "With support from our title sponsor AimLoan.com, stage sponsor Baker Electric Home Energy and others, we've been able to feature world-class talent such as Booker T. Jones, Marcia Ball, Tommy Castro, Lil' Ed & the Blues Imperials and many others. This is one of our largest fundraisers supporting our mission to feed more than 370,000 San Diegans per month. Please come out and enjoy the music and fun!"
For tickets and more information, please visit: https://www.sdbluesfest.com/