Solar Net Metering Is Changing, What You Should Know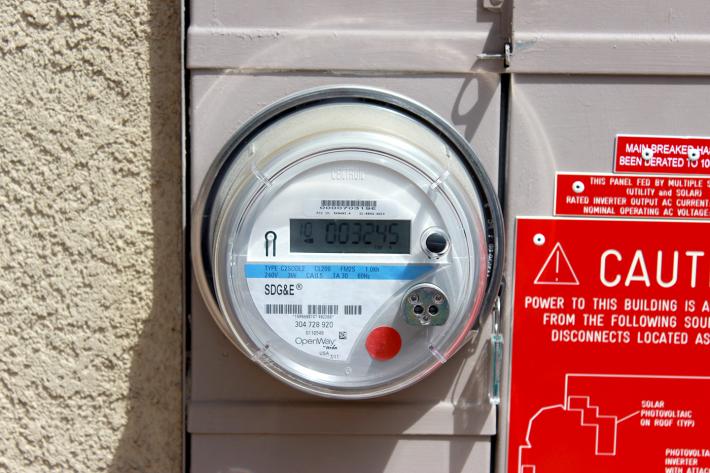 Changes are coming soon to the way solar customers are billed by the utility through net metering. The benefits of the current program are passing away in 2016 for SDG&E customers, so now is the best time to go solar and lock in savings for the next 20 years!
The History and Trajectory of the Solar Net Metering Program
Net energy metering is the billing mechanism used by utilities for solar customers. When electricity is created it must be used or it goes to waste. When your solar system produces more electricity than you're using in the moment, it goes to the utility grid to be used by someone else. When this happens, the utility gives you "credit" for all of the excess electricity you've generated. Your system produces energy during the daylight hours, so this is likely when you'll have excess energy that's later credited back to you when you need it at a different time (such as at night when the sun isn't out). Your system will also likely generate more electricity in the spring and summer months when there are more hours of sun in a day. The "credits" you receive back from the utility roll over from month-to-month, so you can use the credits you received in the sunnier months during the fall and winter. All of this can be tracked with your home energy monitor that comes with your solar system.
Solar customers get an electric statement every month that details production and usage. The utility charges all solar customers a monthly fee for connection and grid infrastructure maintenance. However, you don't pay for any electricity until the 12-month anniversary of your solar system going live. Ideally you will break even or reach — as we call it in the industry – "net zero" at that time.
Right now the current net metering program recognizes the solar electricity that a home produces to be of equal value to the electricity the home draws from the utility grid at night and on cloudy days. When a solar system produces excess electricity, your meter literally runs backward as the power flows onto the grid, and when you need that power back your meter runs forward as the power from the grid flows back to your house.
With net metering 1.0 you are enjoying full retail credit rates (price per kilowatt hour) for the electricity you are generating and providing to the utility company. But that's going to change under the new net energy program that's currently in the works.
Why Does the Net Energy Metering Program Have To Change?
So why is net metering changing? On October 7, 2013, Governor Brown signed Assembly Bill 327, which gave the utilities until December of 2015 to develop a new net energy metering agreement. The utilities were also allowed to set a cap of 5% of their aggregate customer peak demand for the current program – for SDG&E that equates to 607 megawatts of installed solar. This 5% cap is expected to be reached by the first quarter of next year, which is sooner than anyone originally anticipated.
After the cap is reached, net metering 2.0 will take its place, and while no one knows for sure what that looks like yet, the utilities have made it clear they are unwilling to allow the benefits of the current program to continue.
Who Is Making The Decisions About Solar Net Metering?
Pacific Gas & Electric, Southern California Edison and San Diego Gas & Electric are currently working with the California Public Utilities Commission (CPUC) on a new net energy metering proposal in order to come up with the new net energy program.
What's the New Net Energy Metering Proposal Going to Look Like?
There's speculation time-of-use charges will be included in the net energy metering proposal for NEM 2.0, which utilities are already implementing for their non-solar customers starting in 2019. Time-of-use charges would mean you no longer get an equal credit for all of the electricity you generate and give back to the grid. Instead, for example, if your system produced excess electricity at noon, you wouldn't get that same amount of electricity credited back to you later in the day when there is peak demand. The minimum monthly fee is also expected to change – jumping from $5 a month to $10, or possibly more.
What's the Downside Of Waiting For the New Net Energy Program To Begin?
If you wait for the new net energy program to begin, you won't be getting nearly as much "credit" for the energy your solar system produces as you do under the current program. If you wait for the new program to hit, you'll also likely be paying a higher minimum monthly fee, which will add up over the life of your solar system. While solar will still likely save you money under net metering 2.0, it won't save you as much as it will if you lock in the benefits of net metering 1.0 for the next 20 years.
Can You Still Get Into The Current Net Metering Program?
The new net energy program isn't expected to go into effect until March of 2016, so yes, there's still time for you to get into the current net energy metering program. But in order to ensure your solar panels and home energy monitor are installed and your system is turned on by the time the new net energy program (NEM 2.0) is in place, you need to get started on going solar today. Given current wait times at reputable solar companies, you can expect it to take between 60 and 120 days from the time of contract signing to permission to operate.
Will Changes In The Solar Net Metering Program Affect Homeowners Who Are Already Enrolled?
A homeowner who's already enrolled in the current solar net metering program has 20 years from the date their system was interconnected to the grid until they are transitioned to the new program. This means they get to enjoy the benefits of net energy metering 1.0 for 20 years.
However, if a homeowner who is already enrolled makes changes to their solar system that are larger than 1kW, they will be enrolled in net metering 2.0. This is why it's so important to custom design your solar system with your future energy plans in mind. Our Solar Energy Consultants ask you a lot of questions about any electrical loads you plan on adding in the future so they can design your system to meet your energy needs for the next 25+ years.
If I Enroll In The Current Net Metering Program, How Long Will My Rates Be Locked In?
If you enroll in the current net metering program, your rates will be locked in for the next 20 years. This 20-year transitional period was established under Assembly Bill 327.

Interested in going solar? Get grandfathered into net metering 1.0 for the next 20 years while there's still space. You have to be energized (system turned on), not just have a contract signed, before the 5% cap is reached in 2016 in order to take advantage of all the benefits the current net energy metering program offers. Get a free solar quote with us today and see how much solar can save you!