Getting Started with Residential Solar Power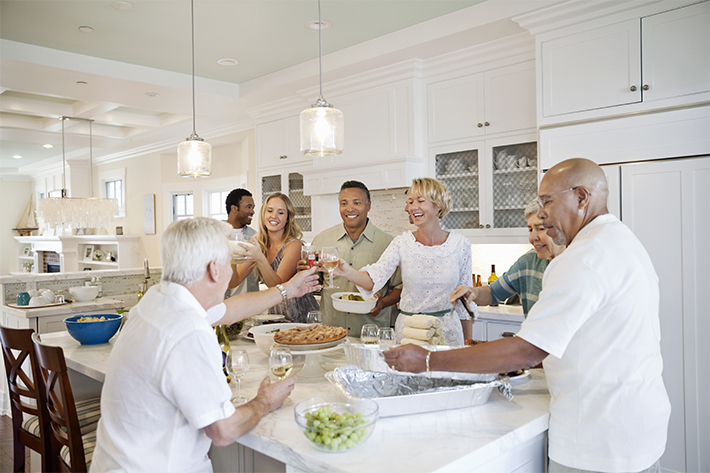 You've been giving serious consideration to going solar. You've browsed the web and done your homework by checking out all the solar providers out there. Now you're ready to get started with residential solar power. But what happens next? That is precisely what you're about to find out. The first thing is knowing that a top solar provider like Baker Electric Solar will do most of the work for you.
Request a quote
Once you've determined whether going solar can save you money on your electric bill, the next step is to get a quote for a solar panel system and installation. For this, talk to one of our friendly, knowledgeable consultants today by calling (760) 546-6091.   Or visit BakerHomeEnergy.com/get-quote.
What can you expect? In-home solar evaluations usually begin with a few questions to see how you're using electricity now.
Once your consultant understands your needs, the next step is to perform a survey to analyze your home site, roof or ground space and orientation to the sun.
Residential solar system design
After the in-home evaluation, your residential solar power provider will design a custom solar power system to meet your exact needs. Typically, this is done through their engineering department, which will provide drafted designs for permitting and construction approval by your city.
Solar system engineers normally consider the following factors when creating a solar power system design:
•    Electricity needs
•    Roof orientation
•    The type of panels being used
•    CAL FIRE/HOA restrictions
•    Cost
Getting permission from your town and homeowners' association (HOA)
Once your home solar power system design plans have been drafted, they're sent to your city for approval. The criterion for getting plans approved depends on the jurisdiction in which you live. This is a crucial step that should not be overlooked or ignored.
Every city has different requirements for the approval process. Some require complicated structural engineering reports, others a stamped letter of approval from your HOA (if you have one) before they will even begin the permitting process.
Because the permitting process can be so complicated, the most reputable solar providers will handle that process for you, so that you don't have to worry.
Once approval has been obtained by your city and HOA, most solar providers will schedule your solar panel installation.
Solar panel installation
Once the big day arrives, you'll be glad you took the time to research solar providers and separate the good guys from the bad.
The best solar providers, like Baker Electric Solar, go out of their way to treat you and your home with respect when they come to install your solar system. They use experienced teams of licensed electricians that perform a professional and clean installation, including the interconnection between your new home solar system and your local utility company.
The work takes anywhere from one to five days depending on the size of the installation, but typically is complete within two days.
Getting permission to operate from your utility
After installation, you will need to complete and submit a Net Energy Metering application for interconnection. Then, your utility company will need to come for an inspection and grant permission to operate your system. As part of this process, your utility will ask for a lot of detailed, technical information; this is where a reputable solar provider can make your life much easier.
Project coordinators at Baker Electric Solar handle the entire permission to operate process for you, saving you a considerable amount of time, paperwork, and frustration.
Going live with your solar system
Once permission to operate has been granted by your utility, your system can go live and you can begin enjoying your newfound energy independence.
Post-­installation follow-­up
After your residential solar system is up and running, a post-installation consultant will set up an appointment in your home to teach you everything you need to know about warranty information, demonstrate your online system monitoring, and show you how to read the central inverter (if one was installed). They should also be available to answer any and all questions you may have.
Enjoy your home solar power system!
The process of installing solar panels for your home may seem daunting at first. But the "pot of gold" you get at the end is well worth the journey. That reward of reducing or even eliminating your electricity bill, the increased peace of mind that comes from enjoying energy independence, plus the "green halo" you'll have knowing you're helping the environment by using a totally renewable energy source to power your home make it all worth it.
Want to learn more about how to go solar? Don't hesitate to call a Baker Electric Solar expert at (760) 546-6091 if you have additional questions. Or click here!