Is Solar Right For Me?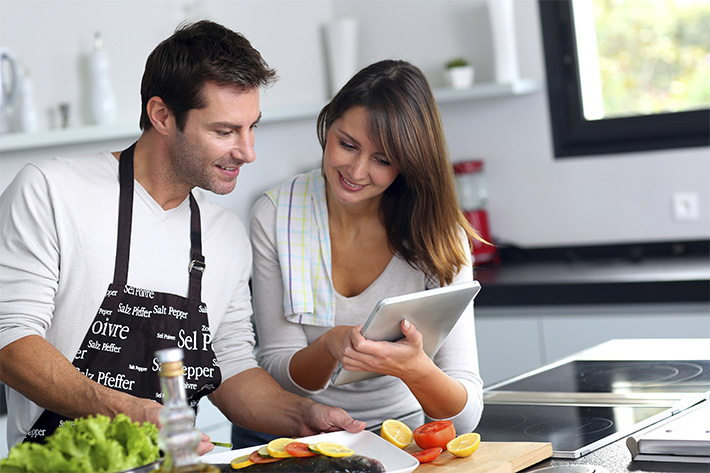 Is solar right for me? It's a question more and more people are asking as they seek to reduce or even eliminate their electric bill, help the environment, and create long-term energy independence for themselves and their family. As San Diego's leading solar experts, we at Baker Electric Home Energy have developed a simple set of considerations that you can use to evaluate your options and determine if a residential solar power system makes financial sense for you.
Do you own your own home?
Due to the permitting contracts and overall work required to install residential solar panels, only a homeowner can make the decision to move forward with solar.
However, if you're a renter or if you're a homeowner whose property is not suitable for residential solar panels (this is very rare), you may have other options. In fact, a growing number of states are changing their laws to make offsite solar installations, often called "solar gardens" or "community solar", available to non-homeowners. These kinds of "shared solar" setups allow tenants, as well as low and middle income consumers, to jointly own or subscribe to solar power systems that harness the clean, endless power of the sun.
If you're a renter and recognize the benefits of solar energy, be sure to talk to your landlord about the possibility of installing residential solar panels where you live.
Is it a single-­family home?
Because of the various financing options available, and jurisdictional control over roof space, the return on investment for residential solar panels is best for single-family residences, not multi-family dwellings, townhouses or condos.
Have you been in your home for at least one year?
When designing a residential solar panel system it is beneficial to have 12 months of historical energy usage information. However, if this information is not available, it can be extrapolated by other means.
Do you have shade on your roof at any point of the day from trees or other homes?
One of the biggest misconceptions about solar panel systems is that you need a 100% sunny location and south-facing roof to make it work. While these may be ideal conditions, the fact is that few houses meet all these criteria; yet many of these same homeowners are currently reaping the benefits of solar panels for home use.
Generally, the more directly your roof faces the sun without interference the more efficient your solar system will be in converting solar energy into electricity to power your home. Even a little bit of shade falling on a single panel can reduce the output of many panels because of how panels are strung together in a typical configuration. However, experienced solar technicians like those at Baker Electric Home Energy can install effective systems even if sunlight exposure is not optimal. To ensure maximum solar panel system performance we may suggest trimming or removing trees. A ground-mounted system might even be the best way to go solar for some homeowners.
The important thing to remember is that every installation is different. In all but the most extreme cases, solar panel systems will work in most single-family home environments.
Learn more about the effect of shade on solar >>
Learn more about micro inverters and power optimizers >>
What is your average electric bill?
If your electric bill is $100 a month or more, it's very likely that you will be able to save money. However, the amount of money you will save depends on:
•    The size of your system
•    The amount of electricity you use
•    How you pay for your system
•    Utility rate increases (historically 3.75% annually)
•    Plus other factors
On average, by providing efficient, affordable solar panels for homeowners, Baker Electric Home Energy saves customers anywhere from 5% to 30% on their energy bill.
Interestingly, a recent report found that in 46 of the country's 50 largest cities, buying an average-sized, 5kW solar power system for a single family home and financing it at five percent over 25 years can be a very prudent financial move for people looking to cut their electric bills and enjoy a solid return on investment.
Trust the solar panel system pros: Baker Electric Home Energy
At Baker Electric Home Energy, we understand how much solar panels information is out there, and how confusing it can be to consider it all.
With our extensive experience in providing smart long‐term energy solutions, we are an excellent source of solar insights and expertise, and our expert energy consultants can help you decide whether a solar panel system is right for you and your family.
It's great that you're starting to ask "Is solar right for me?", but let's take it a step further and get you some answers. Call one of our knowledgeable consultants at (760) 546-6091 or click here.