Top 5 Trends in Solar Energy in 2016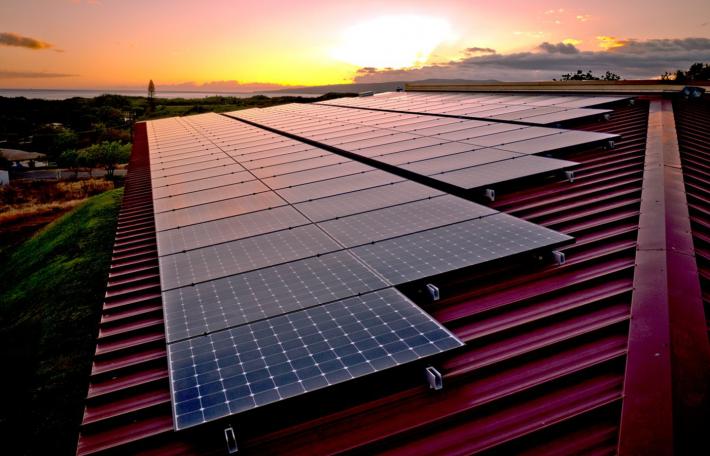 The rapid expansion of the solar energy industry has been nothing but astonishing, yet uncertainties of here-and-then-gone government incentives may have scared off those contemplating installing solar energy in San Diego and across the U.S.
But now, these fears can be put to rest as the federal Solar Investment Tax Credit (ITC) has been renewed, and experts are predicting the solar energy industry is on trend for an unprecedented 119 percent growth for 2016.
In fact, here are the top 5 solar energy trends predicted for 2016:
#1: Solar Panel Installation Will Exceed 10 GW
According to research firm IHS, the solar industry will install 15 GW of solar panels in 2016, surpassing 2015's record-breaking 7.3 GW and setting the stage for 2016 to be a momentous double-digit year for solar energy.
By more than doubling the prior year's solar panel installation, the total solar installation growth is projected to be over 1 million dollars.  Adding more incentive for solar panel installation is the recent ITC extension. 
"This is a new energy paradigm and the solar industry officially has a seat at the table with the largest energy producers," says Rhone Resch, Solar Energy Industries Association president and CEO. "Because of the strong demand for solar energy nationwide, and smart public policies like the ITC and NEM, hundreds of thousands of well-paying solar jobs will be added in the next few years benefiting both America's economy and the environment."
#2: State and Utility Levels Will Assume Risk
Solar energy market certainty was established with the five-year extension of the Solar Investment Tax Credit, which provides a 30 percent tax incentive on all solar installation projects through 2023.
With the ITC renewal and expected continued growth, state and utility levels will take on more of the risk and assume even larger responsibilities of both utility-scale solar development and distributed generation of small-scale solar energy.
IHS reports that as states and utilities are required to lower emissions and find more clean energy generation sources, new community solar programs are expected to be rolled out, U.S. utility efforts will increase in support of corporate solar procurement, and the ongoing battle over rooftop solar panels will be the key trends driving solar demand for 2016. This means good things for solar energy in San Diego.
#3: Steady-on for Commercial Solar; Bottleneck for Residential Solar
Given the increase for utility-scale solar development, it is expected that commercial solar projects will continue to roll at a steady pace. Decreasing costs along with the growing trend for businesses to go green makes it ideal for commercial solar growth.
Despite an upwards turning point for commercial solar, there is debate on whether this growth will seep over to the residential sector. Industry experts are conflicted if 2016 will see a rise in the demand for residential solar installation. Here's why: Many solar installation companies lined up projects for 2016 to compensate for the loss of the ITC. But instead, it was renewed and now some companies might not be so motivated to add more projects to their intentionally oversold rosters.
So, aside from a few community solar projects, installation companies are probably focusing more on large-scale commercial projects, leaving the residential sector growth uncertain for the remainder of 2016.
#4: Latin America Continues 2015 Momentum
Latin America is experiencing rapid development of renewable energies, owing a majority of growth to climate and natural resources.  As of 2015, over ten Latin American countries have adopted renewable energy policies and solar energy is a definite area of expected growth.
The region is on trend for the strongest growth in the history of solar energy initiatives, with specific new laws enacted, new tax incentives, and financing for solar projects – all intended to capitalize on increasing capacity for solar energy and providing alternative energy sources for the one in five Latin Americans without access to electricity.
#5: Other Expected Trends
New market research forecasts that the 2016 global solar outlook will see a drastic boom in developing nations. While there are unique challenges in these countries, India and South Africa are expected to double expectations for total renewables, including new solar installations.
Further, it is predicted that China will continue its position as one of the top renewable energy investors while mounting pressure to reduce fossil fuel emissions and reduce dependence on hydrocarbons on a global scale will no doubt play a pivotal role in accelerating the international solar market.
What This Means For You
The trend for solar energy in San Diego's outlook is bright, with solar surpassing wind and hydro as the number one renewable energy source.  One of the best San Diego solar companies, Baker Electric Home Energy, knows the benefits and cost-savings that solar energy can provide and wants you to get onboard with the solar trend.