Solar Impulse 2: A Plane Shows the Way for San Diego Solar Customers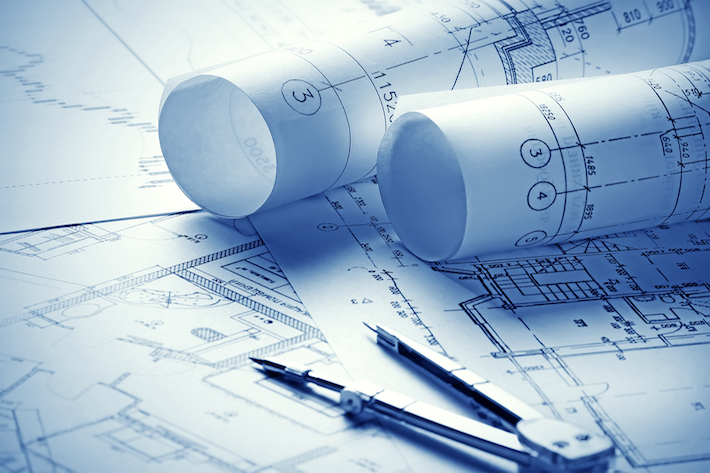 It was a bold idea. Brash. Maybe even crazy. It had all the makings of Greek mythology: Young Icarus in wings of feathers and wax ascending with arrogance and flying too close to the sun, only to fall in a melted heap to the sea.
But on sun-soaked wings, a modern day Icarus broke the myth and sent a message to San Diego solar consumers. In June, scientist and adventurer Bertrand Piccard successfully piloted the experimental aircraft Solar Impulse 2 across the Atlantic Ocean from New York City to Seville, Spain, without a single drop of fuel. The historic landing marked the latest leg of a 27,000-mile journey around the globe — from Abu Dhabi in the United Arab Emirates to Oman, India, Myanmar, China, Japan, the U.S., Europe, and back again to Abu Dhabi — in a long-haul trial airplane powered solely by the sun.
By using solar panels available to San Diego residents and businesses, Solar Pulse 2 demonstrated that solar power isn't reserved for experiments. It's also a reality for area homeowners and commercial enterprises that want to cost-effectively control their own energy supply, improve quality of life for their families and employees, and do a little good for the planet.
"Solar Impulse was not built to carry passengers," Piccard has said. "But to carry messages."
One message is clear: Solar technology that can fly a plane around the world can also power the dreams of San Diego solar customers.
The New World
The success of the pioneering fixed-wing aircraft signals a victory for San Diego solar customers and clean energy advocates who, like Piccard, want to demonstrate that a world powered by solar energy is no longer the stuff of imagination. Landing in Spain with, fittingly, the rising sun at his back, Piccard told an assembled crowd of media:
"The new world is the world of modern, clean technologies. The world of respect for the environment. The world of innovation. The world of pioneers. This is the world that Solar Impulse and its team would like to represent, would like to promote. So we really hope that this flight symbolizes the flight from the old world to the new."
In energy use, "the world is going through a massive transformation," said Ulrich Spiesshofer, CEO of ABB, a multinational manufacturer of electricity grids and a backer of the Solar Impulse project, in an interview with USA Today. "In simple terms, with Solar Impulse, we demonstrate that we can run the world without consuming the Earth."
History in the Making
The first solar airplane to achieve a transatlantic crossing, Solar Impulse 2 is the brainchild of Piccard, a Swiss psychiatrist and balloonist, and Swiss engineer and businessman Andre Borschberg. Their sun-assisted trek across the globe began in 2003 with a feasibility study, followed by three years of concept development and long-range flight simulation. Another three years of construction led to the team's first prototype, now referred to as Solar Pulse 1.
Primarily a demonstration aircraft, Solar Pulse 1 was designed to fly up to 36 hours. It was initially flight tested in December 2009. In July 2010, it flew 26 hours, surpassing an entire 24-hour sun cycle and including nearly nine hours of nighttime flight. In 2012, Piccard and Borschberg took turns piloting the single-seat monoplane from Switzerland to Spain and during a record-breaking, 19-hour intercontinental flight between Spain and Morocco. Solar Pulse 1 completed a multi-stage, cross-country flight between California and New York City in 2013.
Construction of Solar Impulse 2 began in 2011. Structural challenges delayed its planned circling of the Earth until 2015, when the aircraft made its first appearance at the World Future Energy Summit in Abu Dhabi. On March 9, Solar Impulse 2 took off under its own solar power on a route across the northern hemisphere. Borschberg piloted the plane between Japan and Hawaii in June 2015, marking the worlds' longest solar-powered flight in both time and distance, as well as setting the record for the longest (in time) solo flight for any aircraft.
Battery damage due to too much insulation that caused overheating kept Solar Impulse 2 grounded in Hawaii until April. The experimental plane landed here in California later that month before setting off for the remainder of its U.S. journey, with stops in Phoenix; Tulsa, Oklahoma; Dayton, Ohio (the home of the Wright Brothers); Lehigh Valley, Pennsylvania; and New York City, where it arrived on June 11.
The transatlantic crossing took 71 hour and 8 minutes, a leg that accounted for 90 percent of the aircraft's journey. According to National Public Radio, Piccard and Borschberg intend to make three or more stops before ending where the expedition began on the Arabian Peninsula.
Clean Tech's Flying Lab
Solar Impulse 2's pleasing aesthetic (more glider in its appearance than a commercial aircraft) actually masks feats of engineering. Representing yet another first, an aircraft as large and as lightweight as Solar Impulse 2 has never before been built. At 236 feet, its wingspan is longer than a Boeing 747's. It's also far less cumbersome than a jetliner, with a carbon-fiber construction that weighs about as much as a minivan. The plane takes off at about 22 mph and reaches a maximum speed of 87 mph and a maximum altitude of 28,000 feet.
But it's Solar Impulse 2's fuel source that has captured the world's attention. Borschberg has dubbed the plane "a flying laboratory for clean technologies." Unlike fuel-guzzling commercial flights, Solar Impulse 2 uses more than 17,000 solar cells for power generation and four lithium-ion batteries for power storage. The photovoltaic cells cover the tops of the plane's wings, fuselage, and tail. Manufactured by San Jose-based solar panel leader, SunPower, the cells generate energy for the plane's electrical engines during the day and charge its batteries for nighttime flying.
The science behind solar energy is complicated, but it follows basic parameters. Solar photovoltaics (solar PV for short), represents one of today's most commonly used solar technologies. Electricity generated from solar panels relies on the solar PV process — a method of converting energy produced by the sun into current electricity. Solar PV taps into an electrical process that occurs naturally in semiconductors, or materials with innate electric characteristics. Electrical voltage is created in semiconductors when they are exposed to the elementary particles of light, called photons. Photon exposure in semiconductors results in the PV effect, or the physical process of converting sunlight into energy.
Solar PV technology powers electrical systems big and small, from a handheld calculator to a home or large business, and now, an around-the-world flight.
In the Air and On Your Roof
While the sun science behind Solar Impulse 2 represents a technological marvel, we probably won't be catching solar-powered commercial flights anytime soon. The success of the experimental aircraft has relied on its minimal weight. Technology has yet to evolve that would allow ordinary, heavy airplanes that are packed with passengers and baggage to fly with solar energy, even ones that are covered nose to tail in solar panels.
Still, the experiment brings to light all that is possible with solar energy — and all that is available today. No fancy upgrades to the SunPower solar panels used on Solar Pulse 2 were applied to its flight. The SunPower solar panels that propel the aircraft through the skies are the same panels used to power solar-enabled homes and businesses on the ground.
An industry leader, SunPower solar panels are recognized for their superior performance, reliability, and aesthetics. Baker Electric Solar has proudly earned the SunPower Elite Dealer designation, a highly sought distinction among solar panel installers. Learn more about SunPower.
A pioneering spirit fueled the dreams of the Solar Impulse project — dreams of powering the planet with limitless, effective, natural resource-saving energy. Will it inspire your dreams of a solar-powered home or business here in San Diego? At Baker Electric Solar, we're ready to answer your questions about San Diego solar energy and help you make that dream become your reality.
Get started today with solar in San Diego.