Record-Breaking California Solar Power Saves Consumers Millions of Dollars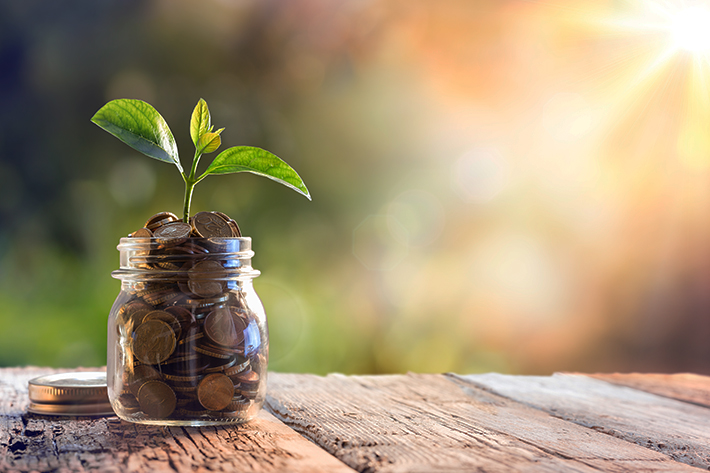 California has hit another solar energy milestone. Thanks to triple-digit temperatures this summer, the state's power grid generated a record-breaking level of residential and commercial large-scale solar energy in July.
That's enough to meet the electricity needs of millions of homes.
An impressive 8,030 megawatts produced on July 12 surpassed the amount generated around the same time last year by nearly 2,000 megawatts, says the state's Independent Solar Operators (ISO) Corporation. Combined with other renewable resources, including wind, geothermal, biofuels, and hydro-electricity, sun power helped meet nearly 29% of the state's electricity demand on that day, the ISO says.
The record represents yet another first in a state that already tops the nation by far in installed solar power capacity.
According to the Solar Energy Industries Association, as of March 2016, California produced 13,241 megawatts of solar-generated electricity, enough to power 3.3 million homes. The next closest state, sun-soaked Arizona, produced 2,303 megawatts powering just 327,000 households. Even Nevada, a solar oasis in the desert, fell behind states like North Carolina and New Jersey, ranking fifth on the association's 2016 list of Top 10 Solar States. California now accounts for nearly half of the nation's solar production capacity in utility solar photovoltaic (PV) systems, solar thermal installations, and residential and commercial rooftop solar panel installations, says the U.S. Energy Information Administration.
Why California? Plenty of sun, for one, but a supportive political climate has much to do with the rise of solar energy in California. Recent statistics demonstrate the state is well on its way toward its grand goals of generating 33% of its energy from renewable sources by 2020 and 50% by 2030. Solar production across the state, powered by environmental-friendly public policies, grew an astounding 1,378% between 2009 and 2014 alone, according to the California Green Innovation Index released in late June.
Solar Saves Big Time
A whole lot of solar power promises a whole lot of savings for Californians.
Residential and commercial rooftop solar installations contribute a remarkable share of statewide energy savings. Rooftop solar owners lower their monthly electric bills by generating their own power and reducing their reliance on traditional utility-generated electricity. But they also contribute excess energy they produce to the state's power grid. The surplus electricity not only helps to avoid overtaxing the grid, but it also shrinks the need for investments in utility infrastructure that typically pass additional costs along to consumers.
A case in point: In March, the California ISO canceled 13 utility transmission projects planned for Pacific Gas & Electric. The infrastructure-boosting upgrades were deemed no longer necessary because rooftop solar installations and energy efficiency projects have reportedly lightened the utility's demand forecasts.
The savings to consumers? A whopping $192 million for the cancellation of these projects alone.
Despite some setbacks for California utilities (a fire at one of the word's largest power plants in the Mohave Desert last May is an example), some experts predict grid operators will continue to avoid additional low-transmission upgrades to existing power plants. Expanding residential and commercial solar installations throughout the state will help make that happen, they say.
And although some solar advocates question a proposed expansion of California's electric grid to include other states, the ISO says a more efficient, greener grid will ultimately create as much as $1.5 billion in savings for residents and commercial enterprises by 2030.
Solar Savings in San Diego
Meanwhile, solar savings add up for Californians. Data from Next 10, a nonprofit organization that tracks solar growth across the state, demonstrates how energy efficiency dropped average monthly electricity bills in California in 2014 to a rate that's 20% lower than the national average.
In communities like San Diego, the second largest solar energy market in the nation, savings from solar panel use represent a particularly bright spot for homeowners. The San Diego area ranks second behind Riverside-San Bernardino-Ontario in residential solar panel installations.
For home electricity needs, the falling price of solar panels and federal incentives make solar power a cost-effective alternative to full dependence on utility companies. The independent solar energy enthusiasts at SolarPowerRocks.com crunched some numbers and estimated annual savings for a 5-kilowatt solar-powered home in San Diego of more than $1,500. Over the 25-year lifespan of a residential solar panel system, they say, residential solar panel systems save homeowners as much as $43,500 — and that doesn't factor in increased home values that solar panel installations allow.
The eighth biggest city in the U.S., San Diego became the first large municipality in the country to commit to achieving 100% renewable energy within 20 years — and to make that goal legally binding. With the rising popularity of solar power in the area, the city hopes to keep California in the record books as the nation's No. 1 state for solar power.
To learn how solar panels can save you thousands of dollars, contact us for a free, no-obligation quote.