Baker in the community
Stomp Your Feet and Stamp Out Hunger at the San Diego Blues Festival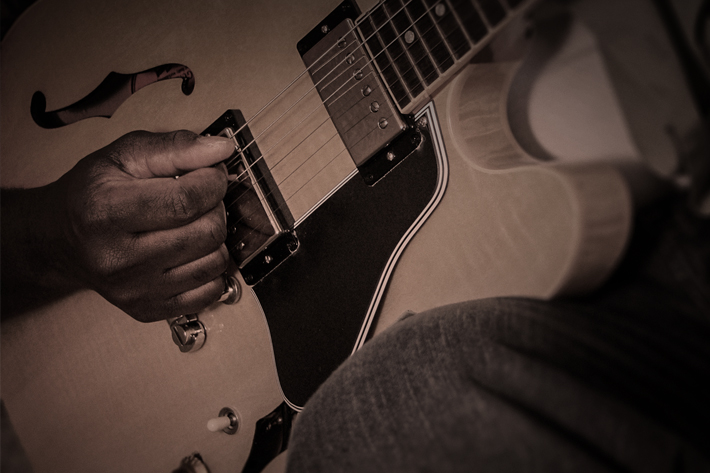 When members of our team at Baker Electric Solar attend the San Diego Blues Festival in September, we'll be doing more than some serious toe tapping. We'll be there to support a highly worthy community cause.
The September 10th event at Embarcadero Marina Park North will feature an outstanding lineup of Grammy-winning and other well-known blues performers. The event will benefit the Jacobs & Cushman San Diego Food Bank.
As San Diego County's largest hunger relief organization, the Jacobs & Cushman San Diego food bank serves nearly 400,000 people each month. Each year it distributes 22 million pounds of food to neighbors in need — the equivalent, the organization says, of more than 18 million meals. A network of 400 local nonprofit partners ensures the delivery of food to a variety of locations throughout the county, including food pantries, soup kitchens, churches, youth programs, day centers for the elderly and disabled, and homeless shelters.
Since it began in 2001, the annual Blues Festival has raised more than $435,000 to help alleviate hunger in San Diego County.
San Diego Hunger by the Numbers
There's a great need for those funds — and many more — in the San Diego area. According to a report released this year by the National University System Institute for Policy Research (NUSIPR), more than 450,000 residents in the San Diego area live beneath the federal poverty line.
If numbers like these tell the story, recently reported data demonstrate just how much hunger gnaws at our community:
• Since the end of the nation's Great Recession in 2009, the overall economy in San Diego County has grown; but so, too, has the number of residents living in poverty. Analysis of 2014 Census data by the San Diego-based Center on Policy Initiatives shows that, even with job growth in the area, the city's poverty rate remained virtually unchanged between 2013 (a rate of 15.8%) and 2014 (a rate of 15.7%). In that time, more than 3,000 San Diegans joined those whose household incomes fell beneath the federal poverty line, bringing the number of city residents living in poverty to more than 212,000.
• Children represent roughly 20% of people living in poverty in San Diego. That percentage translates to over 40,000 children in the city.
• The CPI's analysis also shows that working adults have not risen above the poverty line. In 2014, about 41% of poverty-stricken adults had jobs. Most of these residents work part-time, but their rate of poverty remains higher than the overall poverty rate. Even full-time employment has not helped some San Diegans; more than 12,000 of city residents living in poverty work in full-time jobs.
• Poverty isn't confined to the city. The NUSIPR found growing areas of what it calls "concentrated poverty," or locations in which at least 20% of residents live beneath the federal poverty level, in San Diego suburbs. Overall, the level of impoverished residents in concentrated pockets grew from 42% to nearly 46% in the last 15 years.
Feed the Need in San Diego
Numbers like these tell a startling story, but there's inspiration to be found in the people and organizations that are doing something about it.
At Baker Electric Solar, we're proud to serve as a sponsor of the San Diego Blues Festival and the Jacobs & Cushman San Diego Food Bank. We're even more proud of our many employees who join the 28,000 volunteers who support the Food Bank's mission each year. In fact, our inspiration to help our neighbors in need came from our own team members. Baker Electric Solar installed commercial solar panels on the roof of the Food Bank's Miramar warehouse as part of a capital improvement project. Our employees on that project, who were inspired by the efforts of the Food Bank, motivated our company to become directly involved with the organization's work. Since then, we've served as a stage sponsor at the Blues Festival, and we continue to raise awareness of the Food Bank at our business events.
As a fourth-generation, family-owned and operated business in the San Diego area for more than 75 years, we at Baker Electric Solar consider ourselves part of the community, and we recognize our obligation to help our neighbors. At our core, we're committed to helping individuals and families throughout the San Diego area live healthier lives with emissions-free, sustainable solar energy. Yes, we install residential solar panels and commercial solar panels and encourage homeowners and businesses to go green; but we also look for opportunities to improve the health and welfare of our neighbors in other ways. In addition to our support of the Food Bank, we partner with nonprofits to aid the homeless, build homes for people who cannot afford them on their own, and encourage young people to live fulfilling, giving lives.
Our involvement in our community is part of what we call The Baker Way — a way of doing business that emphasizes honesty, integrity, and helpfulness. The Baker Way means doing business the right way, including serving as a good steward of the community we share.
We hope you'll join us at the fifth annual San Diego Blues Festival to help lessen the hardship of hunger in our community. Learn more about the event, including the stellar performers on the schedule and access to a VIP party, at sdbluesfest.com, where you can also purchase tickets.
See you at The San Diego Blues Fest!