Why Solar Makes Sense for San Diego Business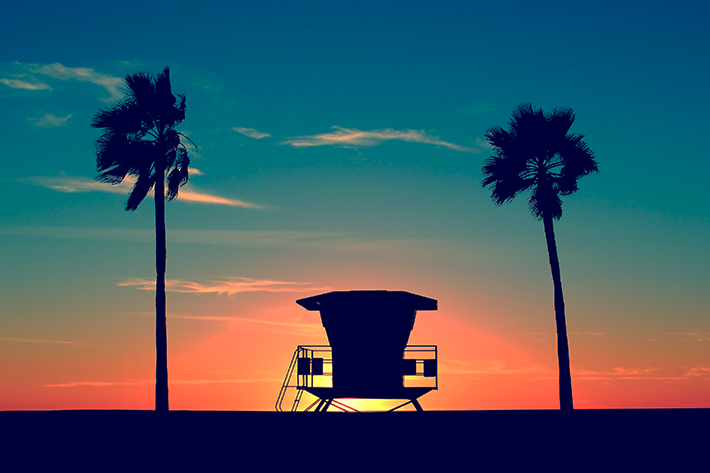 When officials at San Diego's Cathedral Catholic High School partnered with us this year to install a commercial solar panel system on their campus, they knew they were making a smart investment.
The 1.1 megawatt solar system will allow the school to realize savings of $80,000 to $100,000 a year on its electricity costs — a welcome cut in the half million dollars it annually spends on energy.
"We look forward to significant cost savings as a result of this critical investment," said Cathedral Catholic President Stevan Laaperi, who also pointed to another of solar power's benefits.
"We're focusing on being a green school," he said in a joint press release. "We want to be responsible citizens."
Laaperi highlights two highly sought advantages of commercial solar power: It cuts energy expenses, and it improves organizations' standing in their communities.
Across the country, schools, non-profit organizations, and commercial enterprises alike are installing solar panel systems at record rates. A 2015 study by the Solar Energy Industries Association (SEIA) found use of solar power among America's blue-chip companies grew by 183% between 2011 and 2015. In 2014 alone, the association saw a 59% increase in commercial solar panel installations throughout the nation.
But the benefits of making a move to solar power aren't for the Fortune 500 alone. In San Diego, an emerging powerhouse for the solar market, businesses of all sizes are investing in sun-powered solutions.
Here are five reasons why making the switch to solar makes good business sense in San Diego:
1. Electricity rates are rising.
If you've seen your company's utility bills rising during the past few years, you're not alone. The cost of grid-based electricity will continue an upward trajectory in what the Federal Energy Regulatory Commission now calls "an era of rising electricity prices."
Periodic price hikes in the volatile energy market make managing long-term budgets challenging. Solar panel systems, on the other hand, offer predictability. With solar energy, your business can lock in the cost of the electricity it consumes over the 30+ year lifespan of a commercial solar panel system.
2. Solar panel systems reduce operating costs.
Electricity represents a sizeable portion of any company's operating costs. A commercial solar panel system allows your business to generate its own electricity (all or in part), which reduces its reliance on the electric grid. Less energy taken from the grid translates directly into more savings on your utility bills — often thousands of dollars per year.
Think of an investment in a solar panel system as prepayment for decades of electricity use but at a fraction of your current electricity costs. Data from EnergySage, a solar power marketplace, shows that, on average, businesses reduce their monthly utility bills by 75% once they install solar panel systems. With solar power, the average American business can drop its monthly electricity bill from $1,950 to $500, the group says.
Less overhead, of course, ultimately means more available capital to invest in the core of your business and improve your bottom line.
3. Commercial solar panel systems are affordable.
The price of solar panels has dropped considerably during the past five years, and generous tax credits make solar a more affordable option than ever for small to large businesses. The federal Investment Tax Credit provides a one-time, dollar-for-dollar credit of 30% of the total cost of a solar panel installation in its first year of operation. The 30% rate lasts through 2019. Beginning in 2020, the credit will drop to 26%, and it will fall further to 22% in 2021. After that, the credit for businesses will plunge to 10%.
San Diego companies may also qualify for cash-back incentives through the California Solar Initiative. And the depreciation method called the Modified Accelerated Cost Recovery System (MACRS) offers companies the opportunity to depreciate their solar panel systems for income tax purposes over five years.
The size of your solar panel array will affect your ROI; but with the federal tax credit, for-profit companies that install solar systems with an upfront purchase typically see payback of up to 12% within five to seven years. A variety of financing options are available for solar installations. Ask us about Power Purchase Agreements that require little or no capital upfront.
4. Solar panels require little maintenance.
Commercial solar power systems are reliable and require minimal maintenance, even over their 30 or more years of use. Unless they're installed in a dusty or dirty environment (such as near an airport or highway), rain a few times a year should be enough to clean your panels. With such a long lifespan, periodic maintenance checks are recommended to ensure efficient performance of your system.
5. A switch to solar is good for your image.
According to a SEIA poll, 9 in 10 Americans support the development and use of solar power. San Diego, in particular, enjoys broad public support of solar energy. When your company goes green with renewable solar energy, it demonstrates its commitment to sustainability and environmental-friendly policies that benefit the community. Going green is good citizenry, but research also shows that 60% of consumers attach importance to buying goods and services from socially responsible companies.
Are you ready to make a smart investment with solar energy? Take the first step toward a secure solar future for your company by requesting a site assessment.