By the Numbers: Solar Stats Show Sunny Future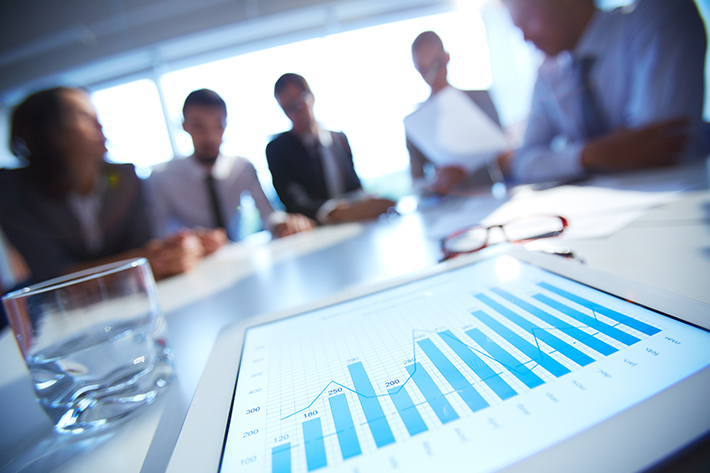 In San Diego, we hear a lot about residential and commercial solar panels. After all, our city is an emerging powerhouse of national solar energy expertise. Still, there's a great deal we can learn about solar energy's rise as a clean and cost-effective alternative to the standard electrical grid. We've compiled some interesting statistics for you:
Solar Power Is Red Hot in the Energy Market
Solar energy hasn't just burst onto the American scene. Residential and commercial solar panels have been available since the 1980s, but it's only been in recent years that solar power has lit up the energy industry. Experts now say the market for solar power will grow as surely as the sun will rise.
The Solar Energy Industry Association (SEIA) has been closely tracking a striking uptick in solar power adoption:
• In the first quarter of 2016 alone, the U.S. installed enough megawatts of solar-generated electricity (29.3 gigawatts) to power the needs of 5.7 million American homes.
• Last year, solar energy smashed records in solar power generation, reaching 7.5 gigawatts of solar electricity capacity. Industry watchers predict 2016 will raise the bar even more. In fact, the U.S. expects to install 14.5 gigawatts of solar power capacity by the end of the year. That's nearly double the 2015 achievement.
• Revenues from the solar energy industry topped $22 billion last year. In 2016, the industry expects to grow an astounding 119%.
• The U.S. reached another milestone in early 2016 when the number of individual solar panel installations hit the 1 million mark. The industry says it will extend that reach to 2 million installations within the next two years.
• Solar power now accounts for 64% of all new electricity-generating capacity in the U.S.
Everybody's On Board
All three major segments of the solar energy market — utility companies, homeowners, and businesses — are switching to solar at rapid rates.
• Solar installations at utility companies account for a good chunk of new solar capacity — 74% in 2016, according to SEIA. The U.S. Energy information Administration says utility-scale solar power projects planned through the end of this year will represent more total solar installations than in the past three years combined. A large pipeline of utility solar projects under construction promises to add more power to the electric grid than any other single energy source.
• Homeowners are installing solar panels more than ever before. Rooftop residential solar panel systems have topped 500 megawatts of electricity capacity for four straight quarters, says SEIA; and new solar panel installations in homes are growing at a faster rate than among businesses. In 2016, industry watchers estimate homeowners' use of solar power will be at least on pace with previous years. Between 2014 and 2015, residential solar installations grew by 66%.
• The number of commercial solar installations is expanding, too. The list of the nation's top 25 solar-run enterprises reads like a who's who of American business. WalMart headlines the list as the leader in sun-powered electric capacity, followed by such giants as Target, Apple, Costco, Kohls, IKEA and Macy's. As of August 2015, these top 25 businesses installed more than 900 megawatts of solar power at 1,686 individual facilities across the country.
• Commercial solar installations are in use in 38 states, as well as in Puerto Rico and the District of Columbia, according to SEIA.
• Federal tax incentives and a dramatic drop in the price of solar panels has helped speed the rise of solar among residential and commercial customers. The average cost of installed solar systems has fallen more than 70% within the last decade, according to SEIA figures.
The Golden State Is a Green Leader
California continues to earn distinction as the nation's solar star:
• The No. 1 solar state on SEIA's annual list, California, installed enough cumulative solar electric capacity as of December 2015 to serve the electric needs of 3.3 million homes.
• The Golden State dominates the solar energy industry with 44% market share.
• According to Go Solar California, a joint effort by the state's energy and public utilities commissions, 567,394 solar projects have been completed or are in the works throughout the state.
Solar Energy as an Economic Engine
Solar energy is energizing communities with new jobs:
• Roughly 209,000 people work in the American solar industry at 8,000 companies throughout all 50 states, according to SEIA.
• The current number of people employed in solar jobs has doubled since 2010, and it will double again to more than 420,000 Americans by 2020.
• The Department of Energy says jobs in the solar industry are being added at a rate nearly 12 times faster than the general economy.
Nature's Solution to Pollution
Sun power is good for the economy, but it's good for Mother Nature, too:
• As king of renewable energy sources, the sun offers enough free power in a single day to cover 10,000 times the daily electricity needs of the planet.
• Solar panels produce zero environment-harming emissions.
• The cumulative solar energy produced by U.S. businesses offsets carbon dioxide emissions by 890,000 metric tons, according to numbers analyzed by SEIA.
* Even considering the amount of carbon dioxide emitted during the manufacture of solar panels, the Department of Energy's National Renewable Energy Laboratory confirms as much as 97% of the energy produced by solar panel systems over their 25 or more years of lifetime operation remains pollution-free.
What do the statistics like these mean for you? Let us crunch the numbers. Our expert solar consultants can help you determine how much you'll save on your electric bills with a switch to solar. Click here to get started with solar.