6 Facts about San Diego's Climate Action Plan and Why It Matters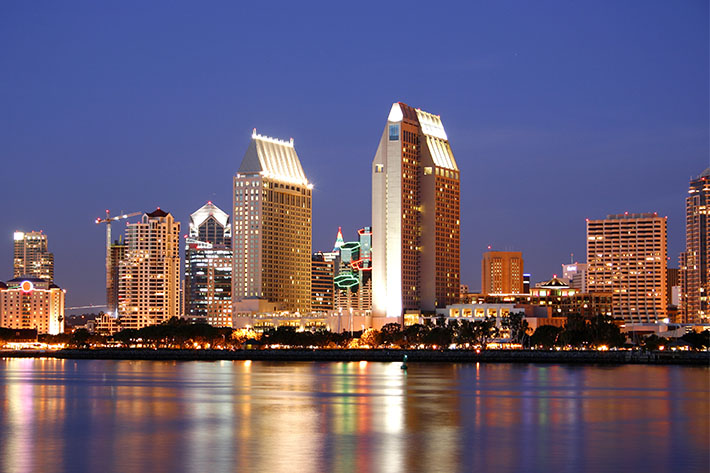 San Diego has identified five bold strategies in order to reduce greenhouse gas emissions and meet its targets. These targets fall into the categories of Energy and Water Efficient Buildings; Clean and Renewable Energy; Bicycling, Walking, Transit and Land Use; Zero Waste (Gas and Waste Management); and Climate Resiliency.
With that said, here are 6 facts about the San Diego Climate Action Plan that will give you a better understanding of what it's all about:
1. 100% renewable energy by 2035.
The San Diego Climate Action Plan commits the city to 100% renewable energy use by 2035. Although it sounds unrealistic, San Diego is already a leader in sustainability throughout the United States.
2. Reduce water use city-wide.
The Climate Action Plan lays out the city's goal of reducing daily per capita water consumption by 4 gallons by 2020 and 9 gallons by 2035. City government plans on achieving these goals by supporting water rate structures which provide pricing signals that encourage water conservation and reuse, including the use of greywater. And by implementing an Outdoor Landscaping Ordinance requiring use of weather-based irrigation controllers.
3. Lower use of motor vehicles and increase green transportation.
The city intends on lowering the use of motor vehicles in general by promoting greener forms of transportation like bikes and electric vehicles. San Diego is also setting up numerous solar-powered electric vehicle charging stations for EVs to make their usage even more eco-friendly.
Some of the major transportation goals of the plan include increasing use of mass transit, increasing municipal zero emission vehicles, increasing commuter walking and biking opportunities and promoting effective land use to reduce vehicle miles traveled.
But how exactly are all of these goals actually going to be achieved? The city has a lot of ideas. One is to convert existing municipal solid waste collection trucks (now that's a fancy way of saying trash trucks, isn't it?) from diesel to compressed natural gas or other alternative low emission fuels. Another way is by making bike and pedestrian improvements to roadways. The plan is to increase the number of zero emission vehicles in the municipal fleet to 50% by 2020 and 90% by 2035.
4. Achieve zero waste.
The San Diego Climate Action Plan lays out the city's goal of achieving zero waste by diverting solid waste and capturing landfill methane gas emissions. The city plans on capturing methane gas from wastewater treatment as well.  Another step in this plan is the development of a Resource Recovery Center at Miramar Landfill that provides opportunities to maximize waste diversion. The goal is to divert 90% of solid waste by 2035, in addition to capturing 90% of remaining landfill emissions by 2035.
5. San Diego isn't alone. Other cities are going 100% renewable, too.
6. The Climate Action Plan protects the beauty of San Diego for future generations.
Through this plan, "San Diegans from different backgrounds are coming together to proactively address environmental concerns, strengthen our economy and improve our quality of life," said Mayor Faulconer. And after all, isn't that what San Diego is all about? All of us coming together to protect the beautiful place we get to call home and improving the lives of those who will come after us so that they can enjoy its beauty, too?